I've been meaning to make olive oil bread for a while now but every time I set my mind on it, I'd read about another bread combo and the olive oil was left behind again and again. Last week, while reading my favorite blogs I saw Sara's olive oil rolls . I knew it's time to roll up my sleeves and make some bread.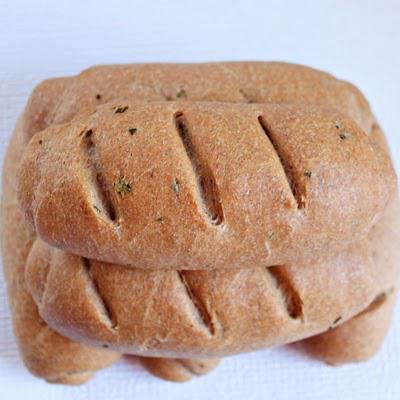 But I didn't want to make regular olive oil bread, wanted something more. Looking through my pantry and my fridge in order for that something to go well with olive oil I laid my eyes on some rosemary sprigs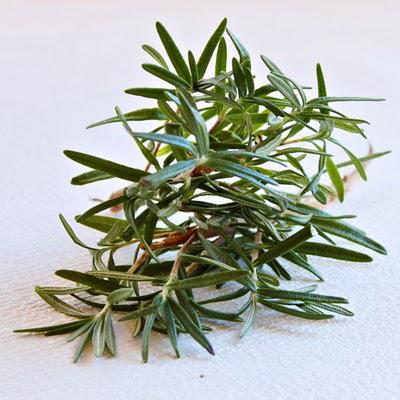 Perfect. Olive oil and rosemary seemed like a perfect combo for my bread. And trust me, it was.  After all, who doesn't love dipping some home made bread in some rosemary infused good quality olive oil? I for one don't know anyone.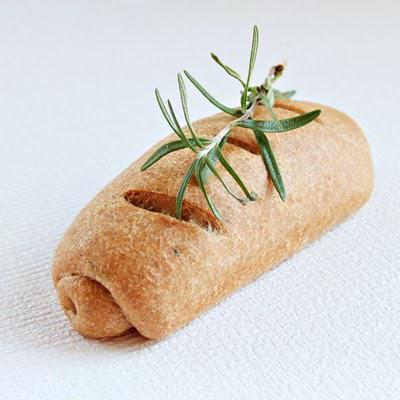 Now that I knew how I wanted my bread it was time to do some kneading, well my stand mixer does the work, but I take credit for it, don't we all? The result : the taste was out of this world. Olive oil kept the bread moist and airy and the rosemary gave it a great flavor and aroma.
Let's turn the oven on and start baking 
Olive oil Rosemary Bread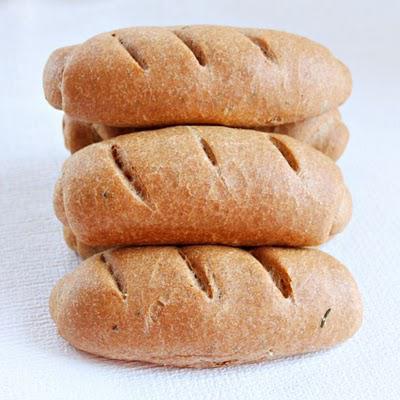 You'll need 
4 cups whole wheat flour 1 package dry yeast2/3 cup lukewarm water1/2 cup olive oil2 tbsp finely chopped fresh rosemary1 egg (optional) 2/3 cup lukewarm water
In your mixing bowl add the flour. Make a well in the middle and pour 2/3 cup lukewarm water. Add the yeast and let it few minutes until it dissolves.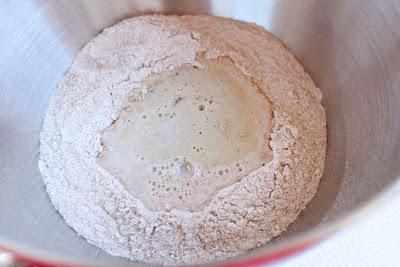 Pour the olive oil over and mix about 1 minute at low speed.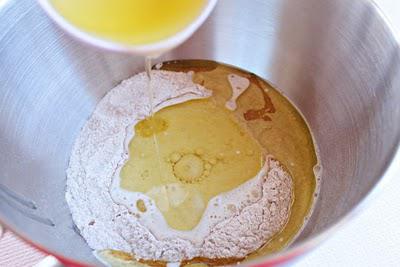 Add the egg, is using, and chopped rosemary.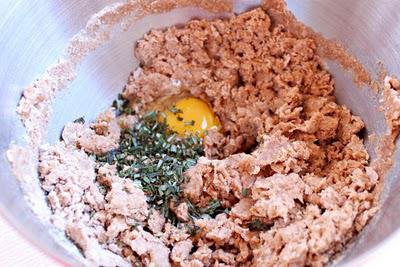 Slowly add more lukewarm water, about 1/2 to 2/3 cup, until the dough is elastic and clean itself from the sides of the bowl.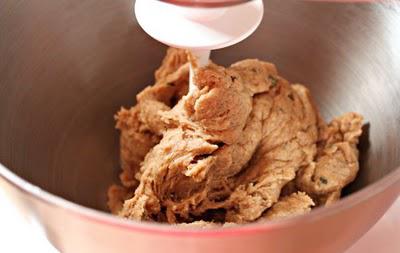 Put the dough into a greased bowl, cover with plastic foil and leave at room temperature until it doubles in volume.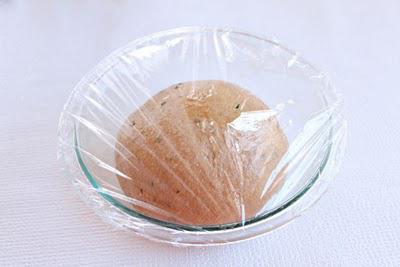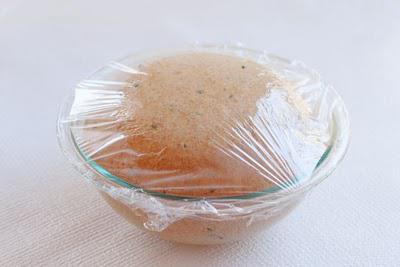 When risen, divide the dough into 6 balls. Shape each ball into a baguette. Place them on a baking sheet and leave again, covered, at room temperature until almost double in volume.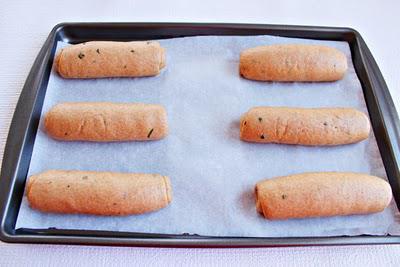 Slash the top with a sharp knife and bake them in preheated oven, at 375F, for about 20-25 minutes.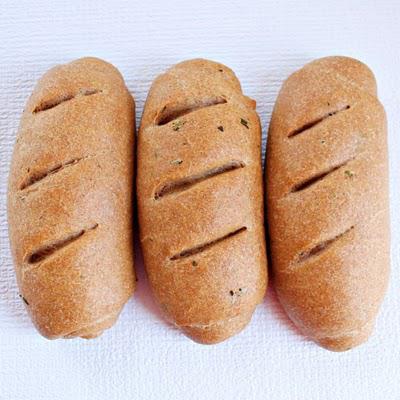 Let them cool slightly before slicing. Serve with soup or creamy brie cheese.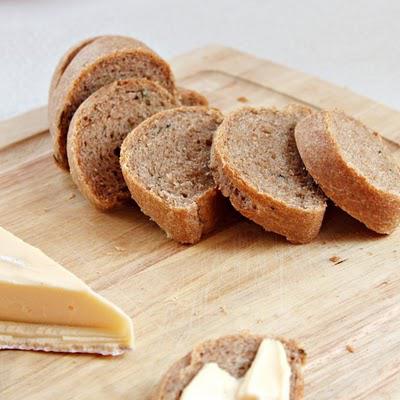 Thanks for reading. I appreciate your thoughts. As usual, RoxanaThank you for your vote
Linking this recipe to Yeastspotting