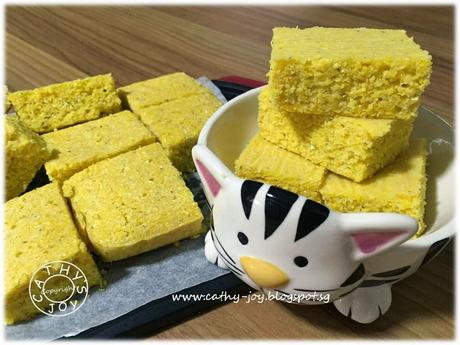 This is my first bake in my new cozy 'nest'. How about a Mocha Frappuccino to go along with these Oksusu-ppang?


Oksusu-ppang

옥수수빵 (

Cornbread

)


(Recipe adapted from here)
Ingredients:

2 cups gluten free whole grain stone ground cornmeal

2 Tbsp sugar

1egg

1/2 tsp salt




1 Tbsp vegetable oil

1.5 cups soya milk

2 tsp baking powder 

1 Tbsp butter, soften at room tempt


Method:

1.

Combine the cornmeal, sugar, salt, egg, vegetable oil & soya milk in a bowl & mix well. Let it sit for 20mins.2. Add baking powder to the batter & mix well. Brush the butter all over the bottom & sides of baking pan (8 x 8" square pan).

3. Bake in a preheated oven at 180C for 20mins.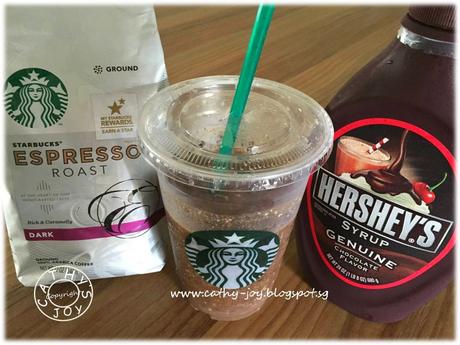 DIY my own Starbucks Mocha Frappuccino with mint chips 
Ingredients:

10g coffee mixed in 2/3 cup soya milk
1 Tbsp sugar
2 Tbsp Hershey's chocolate syrup
1 cup ice
Mint chips


*Blend all ingredients together

Voilà! Enjoy!