As an introduction to High Fashion Make-up, we were taught an eye make-up looked called Audibiche. The look focuses heavily on a winged liner and with the help of some spider lashes on a recreated lower lashline, makes the eye seem huge. It was inspired by the sultry Brigitte Bardot whose eyeliner-rimmed eyes were just as memorable as her big, bedhead, bee-stung lips, impressive cleavage and her tiny, tiny waist. 
So inspiration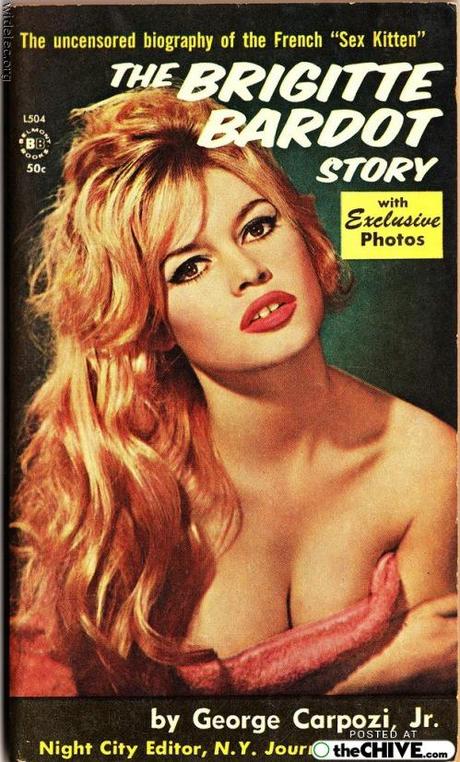 See the full gallery on Posterous
(oh di ba ang ganda talaga pa rin ng lola niyo!)
meets interpretation (Sir Mio mentioned this editorial)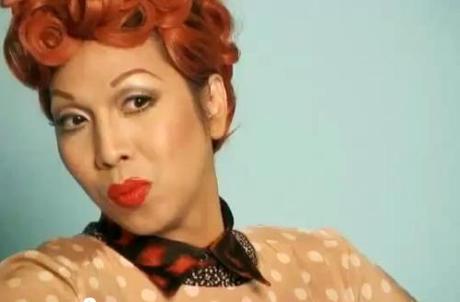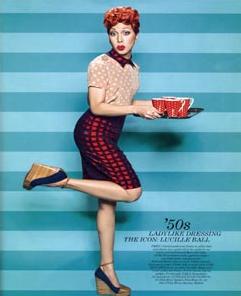 See the full gallery on Posterous
I love, love, love this Preview editorial for obvious reasons. 
And here was the Make Up Forever look: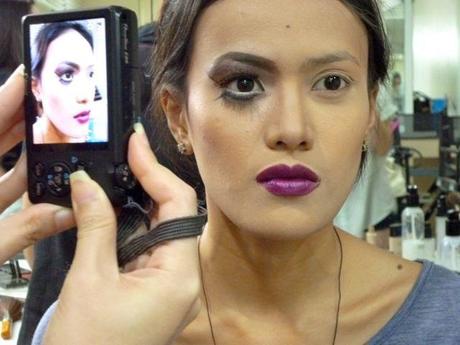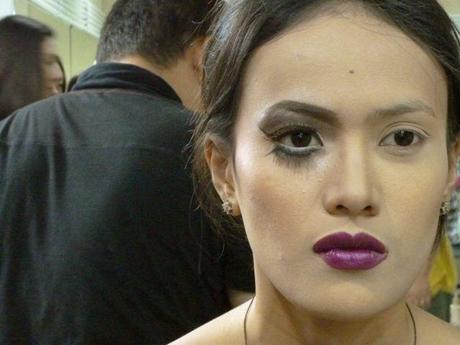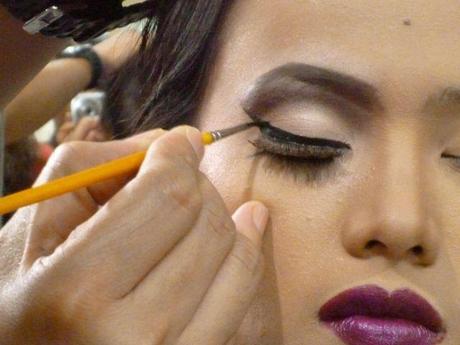 See the full gallery on Posterous
An Audibiche Eye by Sir Mio Robo
The Vice Ganda Preview interpretation shows you how it can definitely be used for a retro vintage look (the exaggerated lashes and crease is oh so deliciously retro!) But when Sir Mio brandished the white eyeliner, my classmates and I all thought doll-like. So definitely something that can be used for cosplay.
After working on it though, I may have had these in my head. The Illamasqua Toxic Nature collection.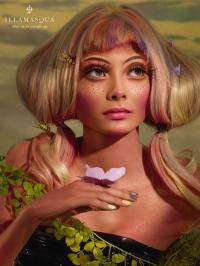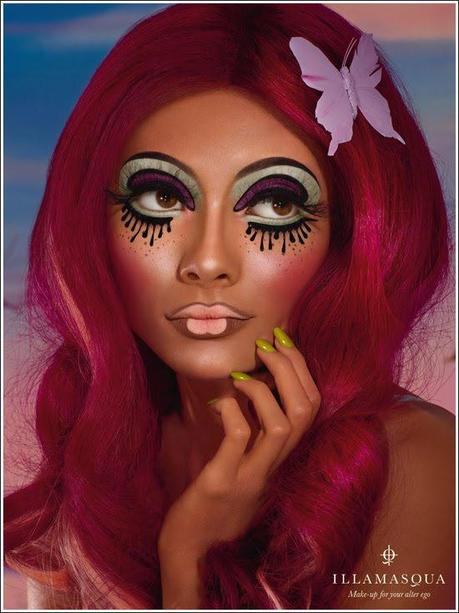 See the full gallery on Posterous
I ended up with something that was part harlequin, part doll. Alternating between shades of cutesy to creepy. I had the most fun with this tutorial probably because my model Anna (of the sunset eyes) and I were giggling like schoolgirls—we were really just playing. I was teasing Anna that she better start channeling model to which she answered "For Betsey Johnson?" Though with her hair tied back, she could most definitely be a cirque performer. But first, can you look at that skin?! Months before she and I were wondering why her skin suddenly went haywire. She's now using an olive oil soap from her yoga teacher—totally proves our theory that if products are made with love, they rock!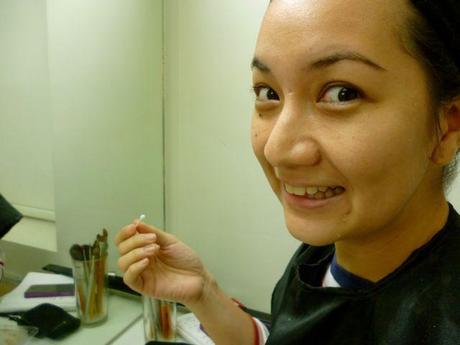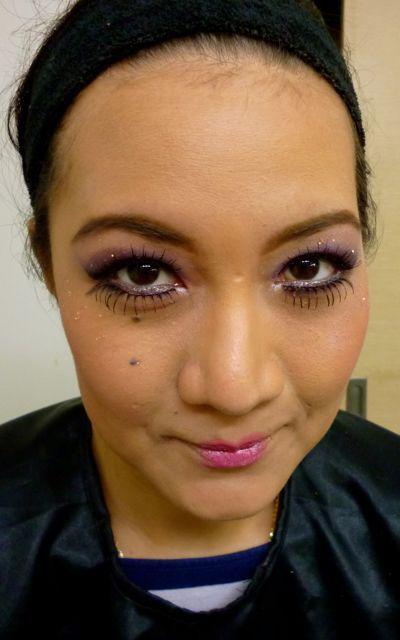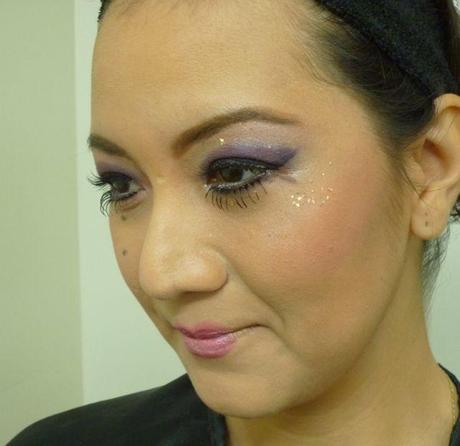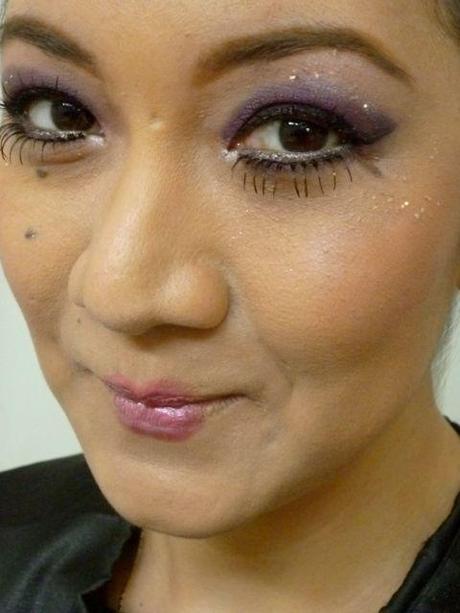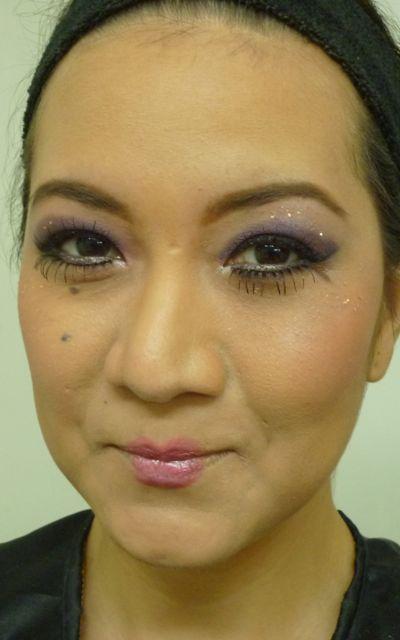 See the full gallery on Posterous
Focus on the eyes and eyeliner. Once again, I should have been more certain about the eyebrows. And I realize that I could have played more with her cheeks—like definitely brighter and more graphic. Probably should have used a darker lip liner too. 
I teased her when I first applied the hot pink that I wanted to make her look like a lost member o  Jem and the Holograms or even better, the Misfits!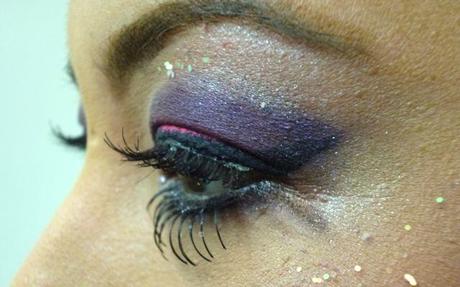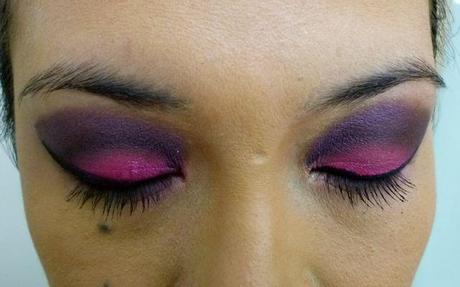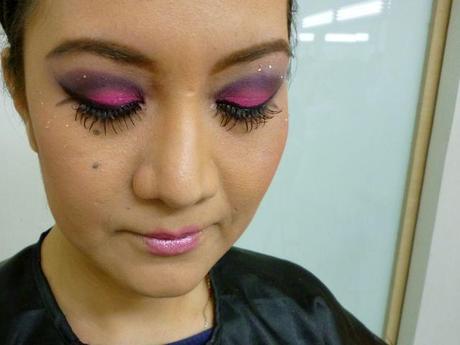 See the full gallery on Posterous
One last look with me. That's Vitalumiere Aqua on me by the way. That's my no make-up staple.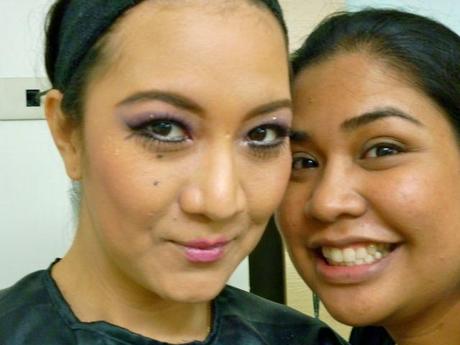 This was so much fun, and really when so many references come up (like mega intertextuality for me,) I get giddy. 
One last week of class, then a consultation session! Eeeek!
Permalink | Leave a comment  »