I am SO incredibly happy to see that Friday has decided to show up! Sadly, I'll probably be home catching up on homework & work tonight...but that's beside the point. Saturday & Sunday will be work/homework free!
The point IS that it's Friday and that means it's time to link up with
Lauren
for  some High Five for Friday action :)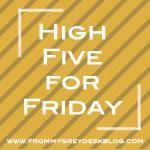 My 5 favorite things from this week are:
one.
I got a cute little Valentine in the mail from my sweet blog friend
Steph
& it literally made my week! How cute is that?! You all know how much I love getting snail mail. Thanks Steph :)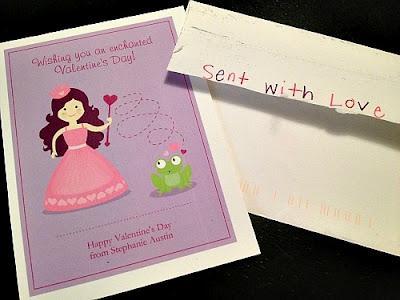 two.
Speaking of sweet blog friends, my blog bff (yes, I have one...don't judge ;)), Meg, has encouraged me SO much this week. I've been having some doubts about the direction that God wants me to go in after graduation, and she's been right there shooting me emails telling me what I need to hear (whether I want to hear it or not...her words haha!). She's seriously such a blessing, and I'm sure that God knew exactly what he was doing when he put her in my life. LOVE YOU GIIIRRL.
three.
I found out about a 5k called The Color Run, and I can't tell you how excited I am! Adam & I are gonna do the Orlando race :) Plus, completing a 5k is on my 52 in 2012 list. BOOM. But seriously...how fun does this look?! You get showered with a different color paint for each kilometer. I'm in!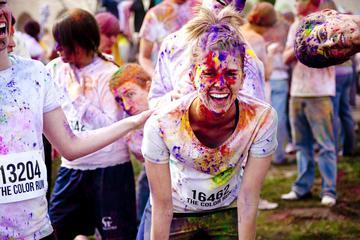 via
four.
Speaking of running, I went jogging outside yesterday for the first time in awhile. And it was SO nice to be freed from the 4 walls of the gym.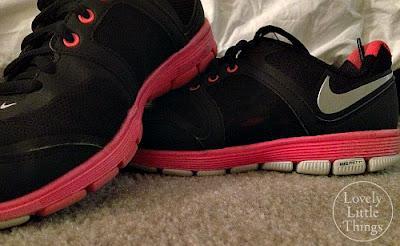 five.
My grandma is awesome. Wanna know why? In this post I mentioned how I was stoked about the new TOMS flats coming out, but sadly they were out of my price range. My grandma read the post and you know what she did? SHE BOUGHT ME SOME.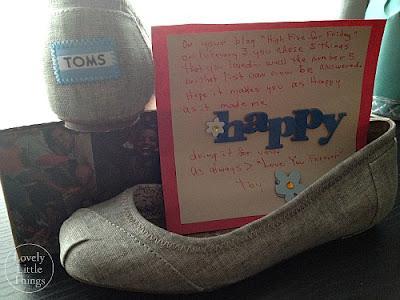 The note says, "On your blog 'High Five for Friday' on February 3 you chose 5 things that you loved - well the number 5 on that list can now be answered. Hope it makes you as happy as it made me doing it for you. As always, love you forever. -Toy"
How thoughtful is she?! I love her so much, and I'm so grateful for all that she does for me. You can read more about her on my About Me page :)
I hope you have a fabulous weekend! So go do that, okay?! :) And don't forget to do the Smell the Roses task - you'll be glad you did it!