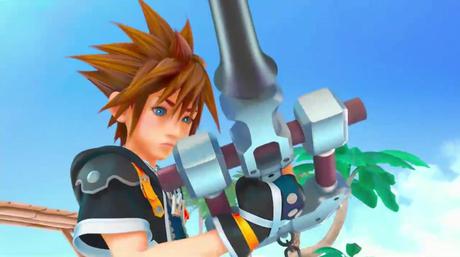 The Japanese branch of Microsoft Studios opened up a page for the Xbox One version of the upcoming multiplatform video game, "Kingdom Hearts 3." According to a report from
Gameranx
on April 24, the website provided some official details on the next-generation role-playing title. 
The first part of the description talked a little bit about the story and gameplay features of "Kingdom Hearts 3." The plot will once again be centered on Sora, who will be grown up in the final game of the saga. Square Enix is expected to take advantage of the Xbox One power to make the combat more exciting when compared to the previous games from the "Kingdom Hearts" series with new features such as the ability to summon attractions. You can find the first part of the details from the Japanese Xbox One page below (courtesy of
KH Insider
):
"In the latest entry of the KINGDOM HEARTS series, a grown Sora will journey to a new adventure. Next generation platform specs are being utilized, actions are more exhilarating than ever, and offers a mechanism that is jam-packed with (ride) attractions. The compilation of the series has expanded the storyline to an impressive scale and it will evolve into a work of rich entertainment."
"Kingdom Hearts 3" is the first game in the series to appear on Xbox platforms. As a result, fans of the series will have to use other systems in order to play and catch up to the previous installments. Square Enix made the process somewhat easier with the recently-released "Kingdom Hearts HD 1.5 Remix" as well as the upcoming "Kingdom Hearts HD 2.5 Remix." Both HD ports, which are currently only available for the PS3, contain six main titles from the series.