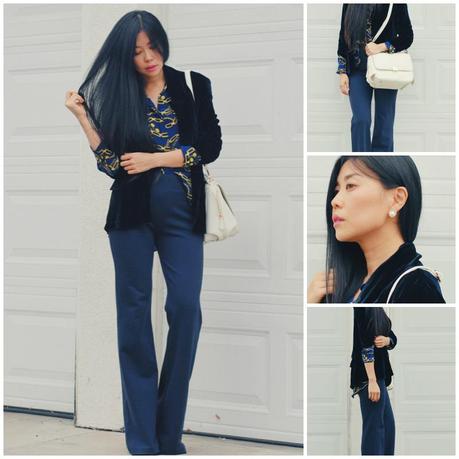 Wide leg pants with a bloat-friendly waistband paired with a loose fitting velvet blazer make for a stylish office outfit that's comfortable and flattering.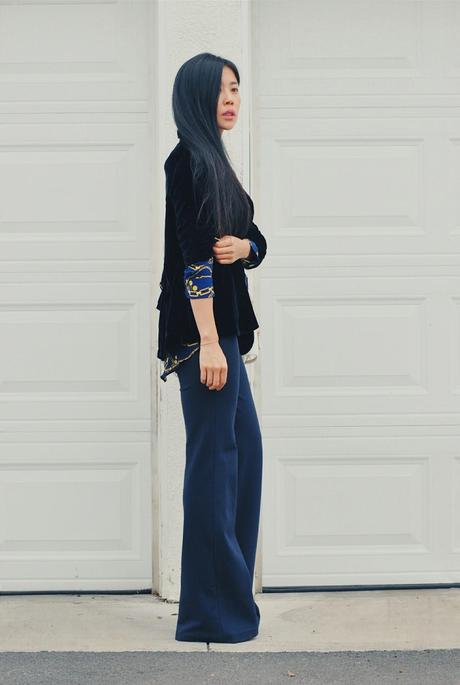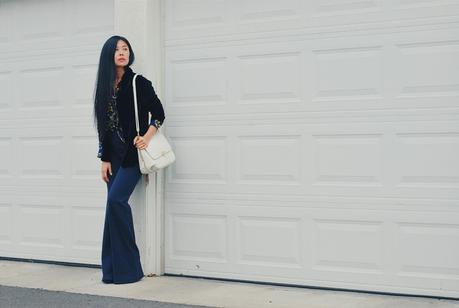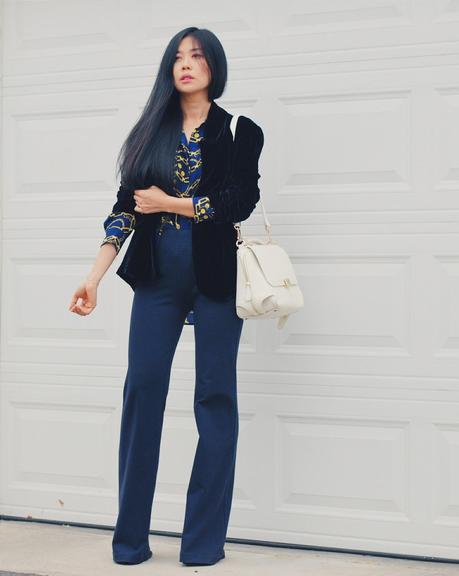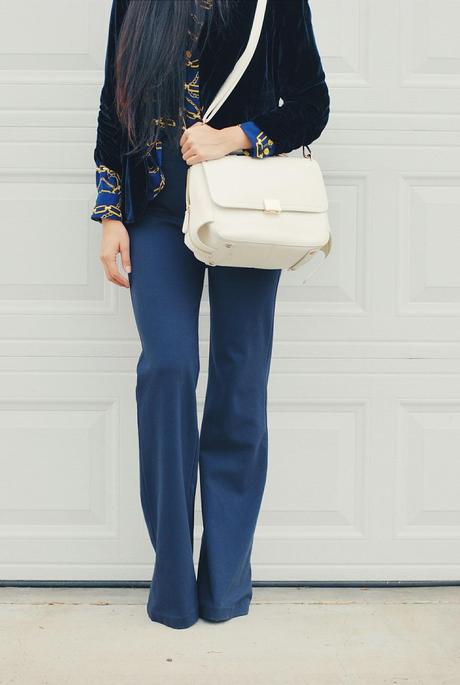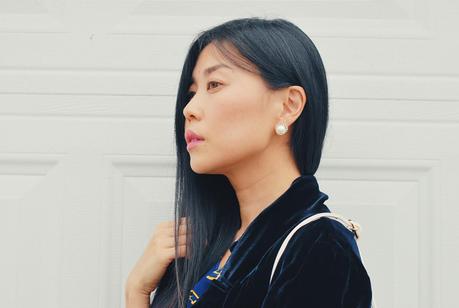 amanda uprichard top | three dots pants | velvet heart blazer | MissA earrings ($1!)
Whenever I feel bloated and can't fit into my jeans or anything else in my closet, I put on my navy wide leg pants. They're stretchy and miraculously make my legs look Gisele long. And if I wear them in the office, I pair them with my slimming velvet blazer and a printed button up shirt. It's my no-brainer outfit for looking put together and profesh while staying comfortable. So yes, if you ever see me wearing this, you'll know that I'm as bloated as Chevy Chase walking out of a Chinese restaurant.
{SHOP VELVET BLAZERS}