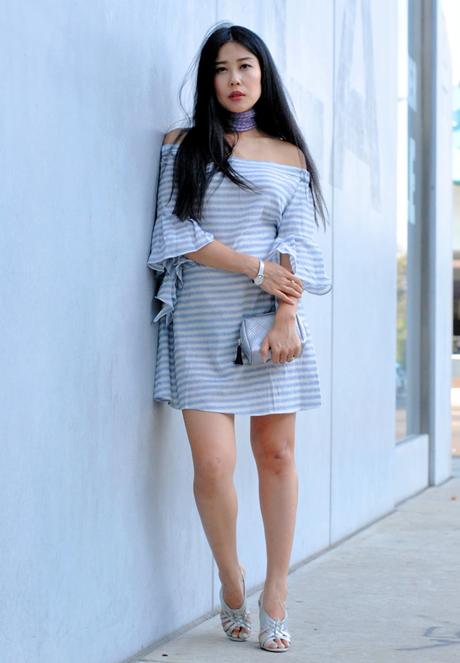 An easy to wear dress that transitions well from summer to fall, work to after hour (casual) balls.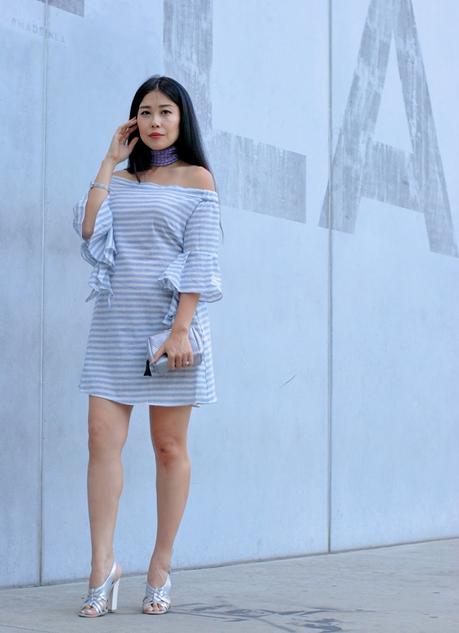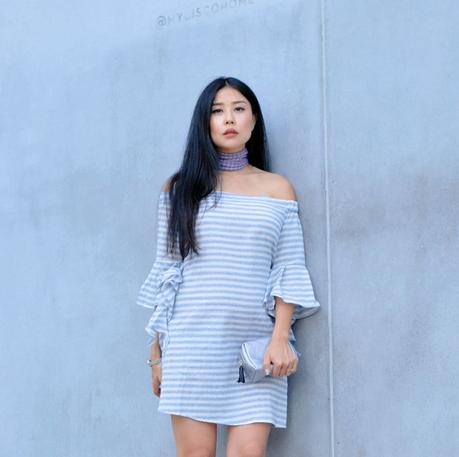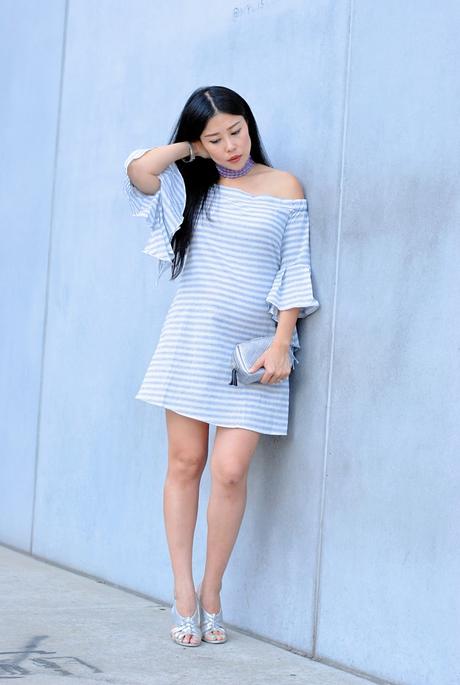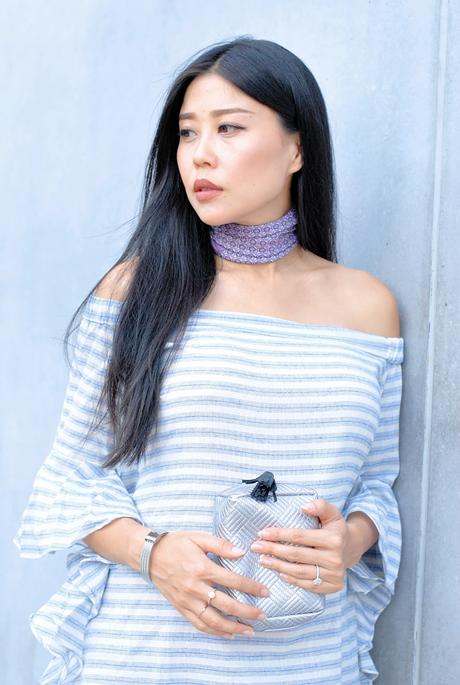 Chicwish dress | Hermes scarf | Heirloom Bags pouch | Henry London watch
I wore this outfit to work and an Instyle Magazine event a few weeks ago and have been obsessed with it ever since. I recall feeling extremely bloated that day and wanted to wear something that made me feel comfortable without giving off the "I'm in sweats and have given up on life" vibe. I love the billowy and playful bell sleeves although exercise caution and stay away from guacamole, salsa, and all dips or the sleeves will be taking a dip. The Hermes scarf is the perfect shade of lavender and I'm pretty sure I stole it from my Mom, a secret that we'll keep between just you and I.