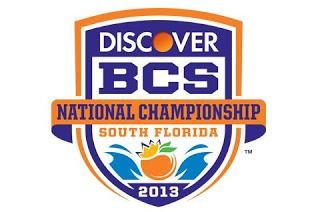 It was an historic night in Los Angeles for Notre Dame last night.
They finished with an undefeated season, at 12-0, with a 22-13 win over USC, to assure a place in BCS championship game in Miami on January 7.
Back in September, I never thought I would be writing that last line.
The Fighting Irish opened the night with points in their first two drives, a field goal and a TD. USC hung tough with the Irish, and it was 16-10 at halftime. The game was a typical 2012 ND affair: grind it out and find a way to win. And have a bit of luck on your side.
It was 19-10 in the fourth quarter when USC was poised to score when head coach Lane Kiffin ran down the sidelines and signaled for a time out, just as the play was starting. QB Max Wittek threw a three-yard TD, but the refs had called the timeout. An incomplete pass than led to a USC field goal.
And the game was put on ice with another incredible Irish goal line stand. USC had first and goal from the three yard-line and was stopped on four straight plays, the last an incomplete pass that could have been a TD. (I really thought USC should have kicked the field goal there, as they needed two scores at that point anyway.)
It has been a simply amazing year for Notre Dame. The defense has dominated, as they allowed just ONE rushing TD all year. The offense has been good, but not great. The Irish will play the winner of the SEC title game next week: Alabama vs. Georgia. I would guess the Irish will be the underdog in that game, as most pundits think that either of those teams are more talented than Notre Dame. That may well be true.
But Notre Dame is just having one of those magical seasons. They are well-coached and always find a way to win. In his third season, Brian Kelly has will try to match what Frank Leahy, Ara Parseghian, Dan Devine and Lou Holtz all accomplished in their third seasons at ND: win a national championship.
Don't count them out, no matter who they will be playing on January 7th.
The Fighting Irish are back.