An

I

nterview with 5AM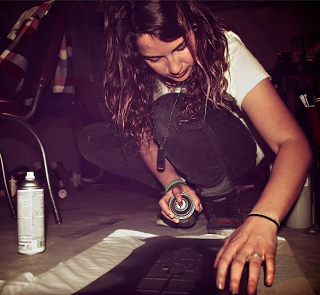 Every now and then we meet an artist with a refreshing style... 5AM is one of those people, her abstract vibrant color creations, draw you in and never let you go.Artist, surf instructor, skateboarder, musician, what can't this girl do... we find out.
RDC: Hey 5 it's so cool to meet you, can you tell us where you've from and where you live now please?
Originally, I was breed in Ventrua County, California. Today I am based in good ol' Las Vegas, NV.
RDC: What media do you use and are you a self taught artist, also why your tag 5AM?
The type of media I use consists of spray paints, acrylics, oils, pens, crayons, anything to put on something to leave a mark. 

My name 5:AM came from an art show I did down in San Diego. It was a last minute change that has stuck with me. Before 5:AM, I was just Sam. My signature used to be 3 stencils of "S" "A" "M".... before a show, I saw that I had not put my name on a painting, and of course in a last minute change, I could not find my "S" stencil. I then used a "5" stencil to replace the "S". During the show, people then came to me asking who 5:AM was...
It stuck after that.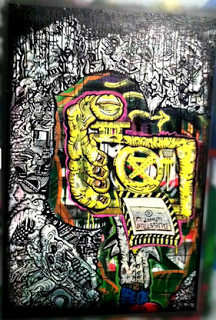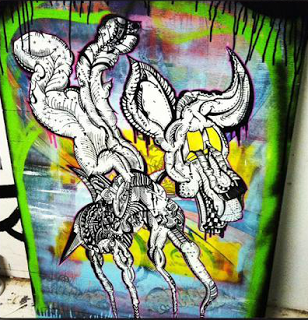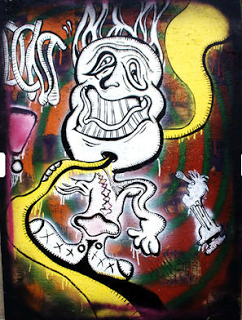 RDC: Why did you pick Graphic Design as a degree course?
Because I was never associated as a artist, just a doodler. But I knew I loved to draw.
So graphic design was my outlet. It wasn't till I lived in an artist commune after college that I learned I was more of an artist then designer. Gotta love growing up.
RDC: How long have you been surfing and giving lessons, do you skateboard as well?
I have been surfing for about 15 years, teaching lessons for 9, and yes I skate.
Anything that deals with water, a board, or wheels, I tend to be drawn to.
RDC: When you started on your artistic journey, did surfing and skateboard graphics have an influence on you?
Of course! Ed Templeton, Thomas Campbell, Kassia Meador, Alex Knost, Margaret Kilgallen, the list goes on for days of who my art heroes are that apply themselves to the surf/skate culture. I would be lucky to be a name like that one day.

RDC: You have a great idea with your 5% give back on your site, can you explain how it works?
The 5% giveback allows people to participate in a good deed while still getting a cool work of art, nuff said.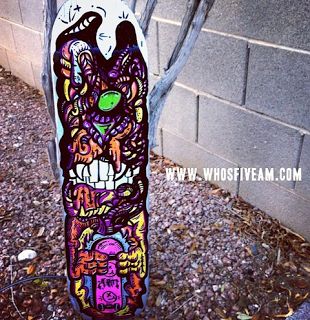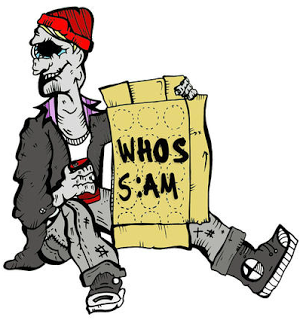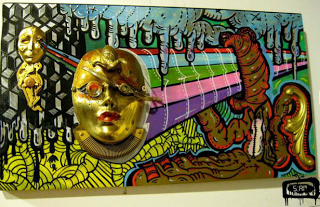 RDC: Tell us about your hook up with Listen Skateboards and Surfing Magazine?
Listen Skateboards was the best gig I had ever swagged. My boss taught me better morals then I had ever lea

r

ned in any class. She showed how to be smart about decision making. That job was more about the business end of things, not so much graphics. Surfing Magazine was more of a surf everyday, get a lot of design work done, and learn a shit ton, type of job.
I will say that working in the surfing/skating industry spoils you to a degree that you can never describe.RDC: While sitting in front of the TV do prefer to play Skate3 or watch Jay Leno?
Ha ha... Come on. give me the word skate in a title and I'm done.
RDC: What interesting stuff have you got coming up?
I have a show coming up in West Hollywood and some fun shows in Vegas.
Keep an eye out on my

Fbook

page

and website.


RDC: It was great to meet up 5AM, keep up the impressive work thanks.
5AM's Weby... HERE 5AM's Facebook ... HERE