See No Evil The BookPublishers: Tangent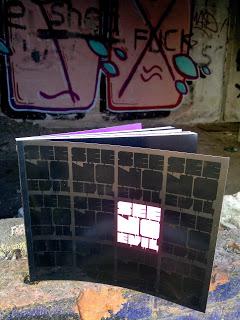 See no Evil is an international Street Art Project.Based in Bristol, UK this festival brings together a global selection of talented graffiti artists which create a huge outdoor gallery. So If you missed it this year then we got a book you gotta see!
We couldn't have summed this publication up better ourselves(see below).
From the Tangent website:
"The second See No Evil street art and graffiti event in Bristol attracted more than 50,000 people to the city center in August 2012 to watch more than 45 international artists use 3,500 cans of spray paint on 12 multi-storey buildings and other sites.This book documents the whole event, including the block party and DJs as well as the painting. See No Evil was billed as the UK's most ambitious permanent street art project to date, encompassing a massive block party, cutting-edge music, film screenings and a one-off audiovisual spectacular. Its aim was simple; to breathe new life into an unloved and previously neglected area within the city center of Bristol and to showcase local, national and international artistic and musical talent.Apart from all those people, participating artists and all that paint, See No Evil 2 also featured 60 DJs and bands, 10 skylifts, six sound systems, six city streets and three music stages".
Ok let's venture inside...