There are lots of things Heath and I add and take away from our dream home checklist, but there is one item that has stayed constant throughout: the built in book shelf, or rather, a wall of books. Having a mini library, a focal point around books, would be alright by us.
The wall-o-books is appealing for 23426423 reasons.
Reason 1: We've got tons of books. We needs a place to put 'em. Book cases are perfect storage units for said books.
Reason 2: They can be completely fantastic to look at. Not only do they bring color and interest to a room, they can also serve as little windows into a person's life. You can learn a lot about someone by checking out what's on their bookshelf….pictures of family or friends, the trinkets they want on display and, oh yeah, the books they enjoy reading. And if they don't have a bookshelf, you probably don't want to be friends with that person anyway.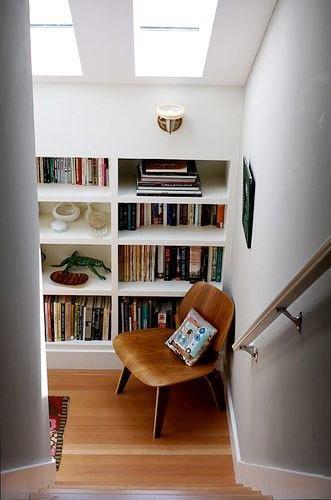 Streamlined built-ins with some modern touches.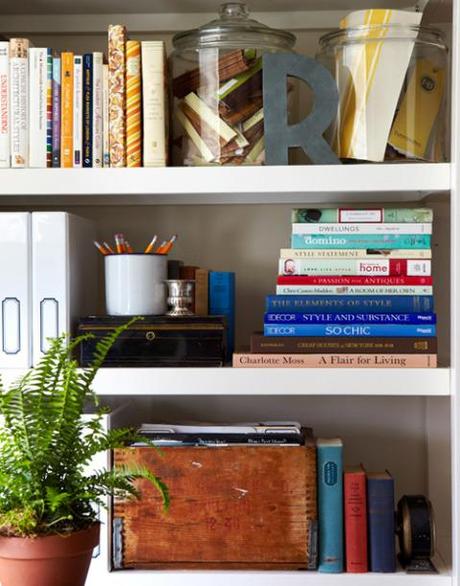 Pieces of a personality.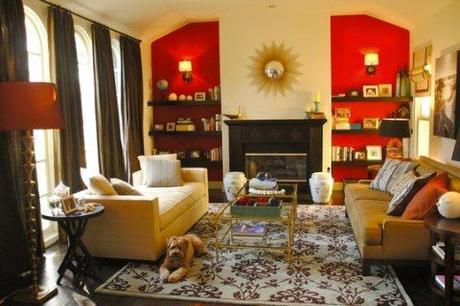 Built-ins go vivid.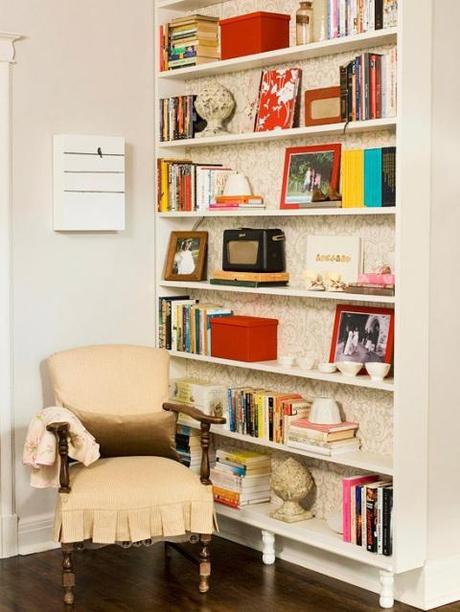 Shallow shelves get dimension with wallpaper backing.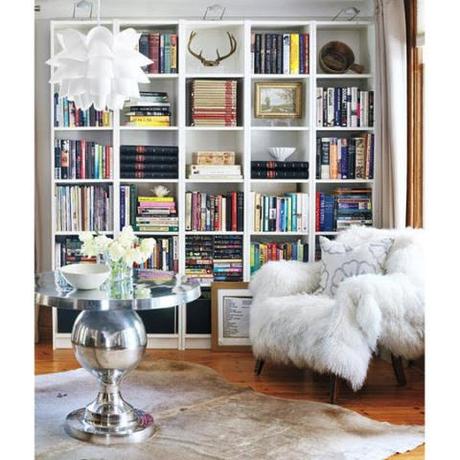 Books, antlers…whatever does it for you.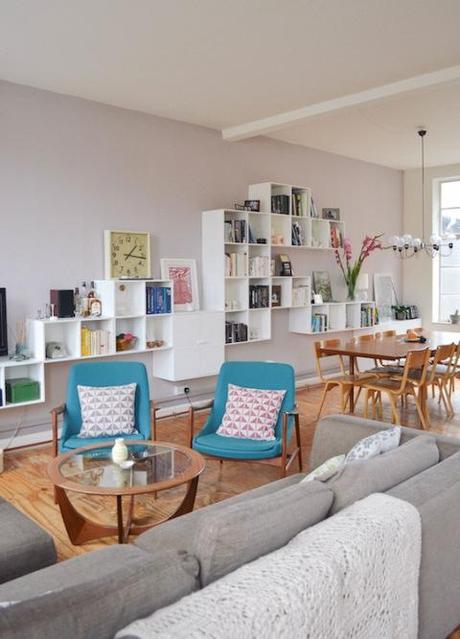 Wall mounted white cubes as bookshelves.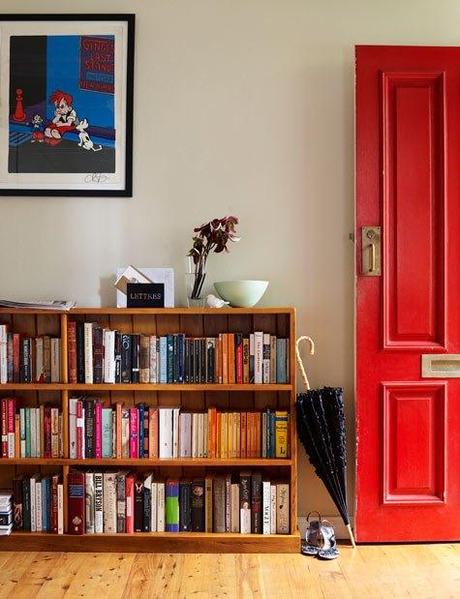 A classic. No frills, just beautiful books.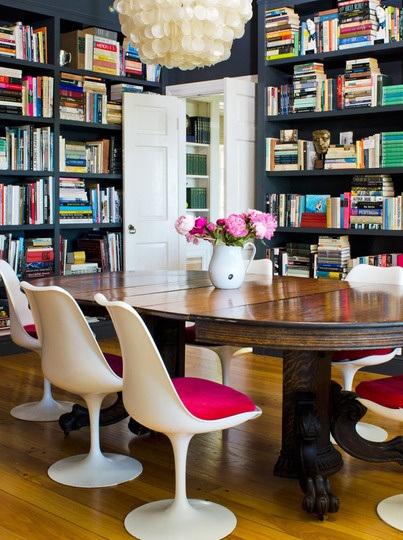 Walls with nothing but built-ins.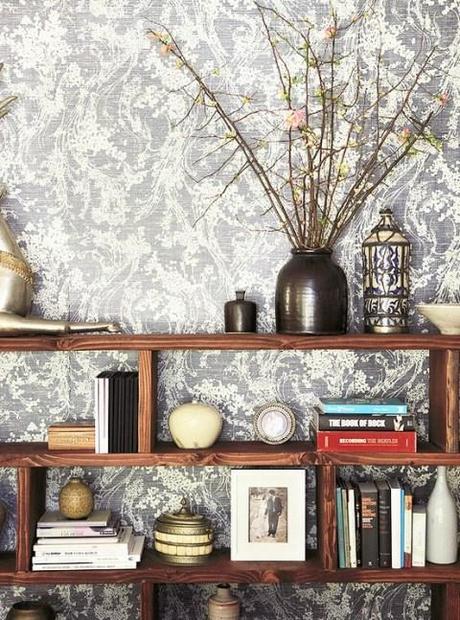 Creatively put together cubbies of books and other collections.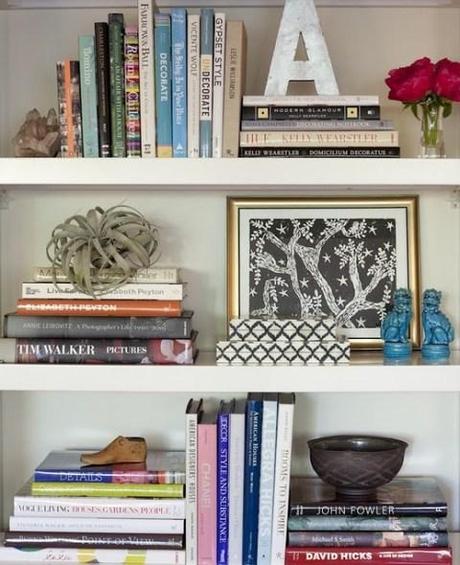 A place for treasures, literary and otherwise.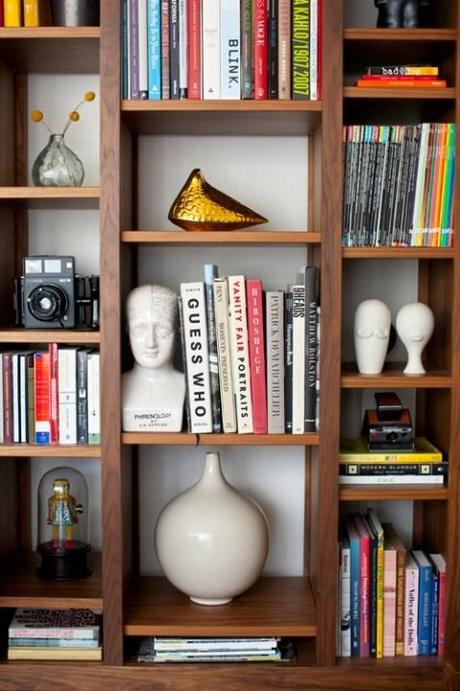 A basic wooden case with varying shelf sizes feels eclectic and classic.
And for something a little less remarkable, a look at our attempts to master the bookcase–albeit on a smaller scale.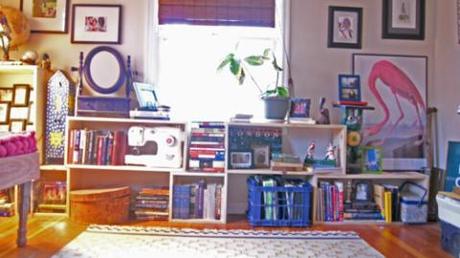 Heath built this moveable unit for me back at the rental. Not bad for a DIY storage project, still not quite the Lordship's library.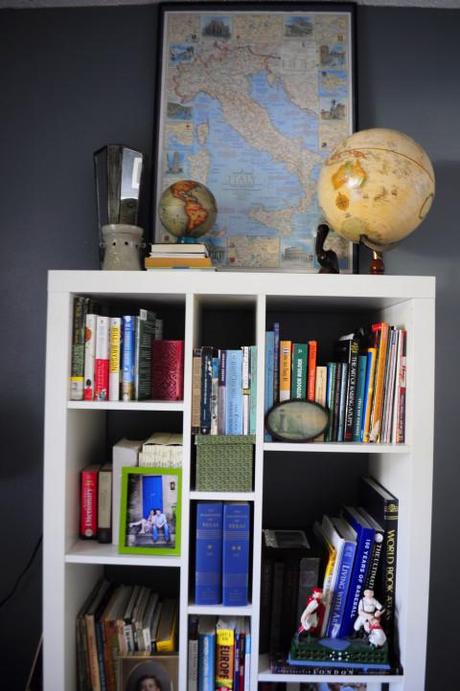 Trying to give some gusto to an Ikea unit.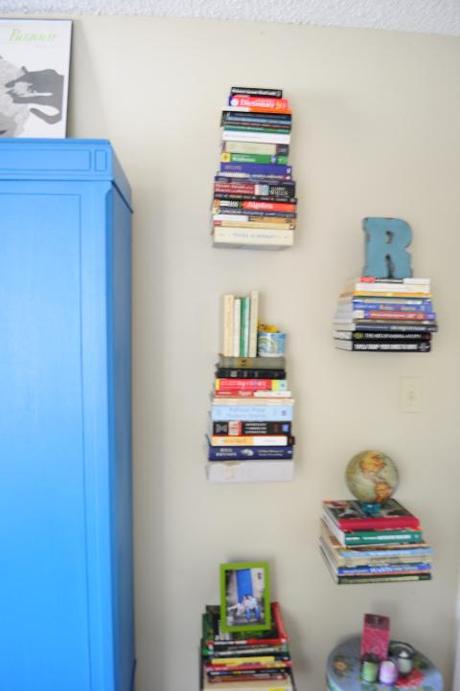 Literally going outside the box with a floating book shelf.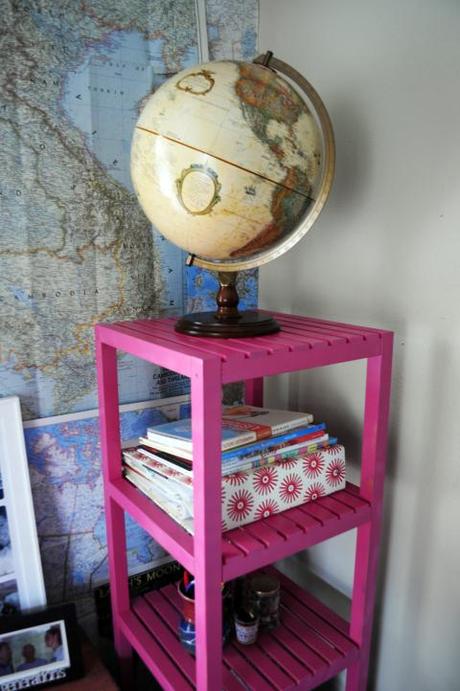 Trying to get a little unconventional with something pink.