The weather in September was very kind to my chillis. It was warm and dry almost throughout the month - ideal weather for ripening chillis. Since they are growing in pots, keeping them sufficiently watered is not too much of a problem. Sometimes wet and windy weather puts paid to my chillis before all their fruit has ripened, but I don't think that will be the case this year.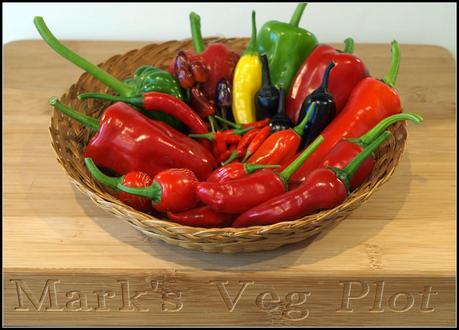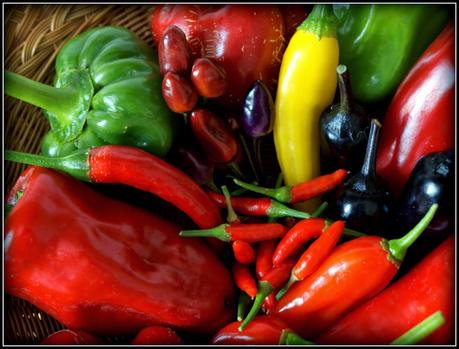 In the basket this time are two types of Sweet Pepper, nine types of chilli and one which is about half-and-half (the "Piment d'Espelette, which is a large but very mild chilli).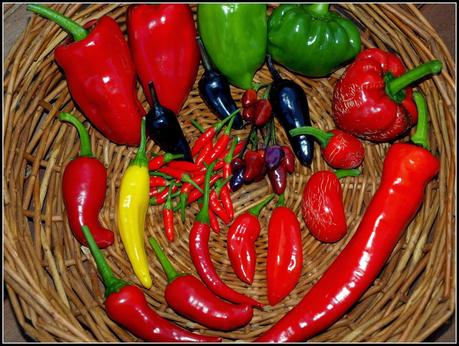 Sweet Peppers: "King of the North" and an unknown one I call simply "Turkish Sweet Pepper".
Chillis: "Ohnivec", "Jalapeno", "Ring of Fire", "Red Habanero", "Aji Limon", "Demon Red", "Explosive Embers", Nosferatu", and an unidentified one nicknamed "Turkish Small Red".
It took me ages to get some photographs of these with which I was reasonably happy. The chillis are so shiny that you get loads of unwanted reflections. And No, I do not polish them!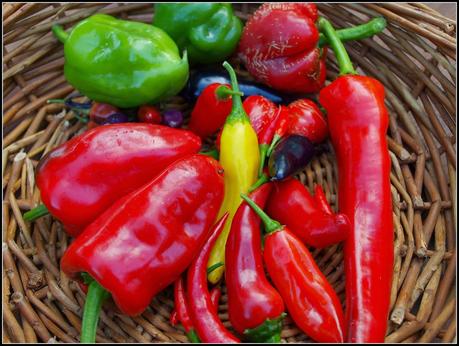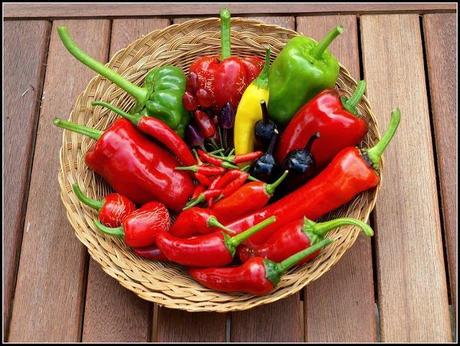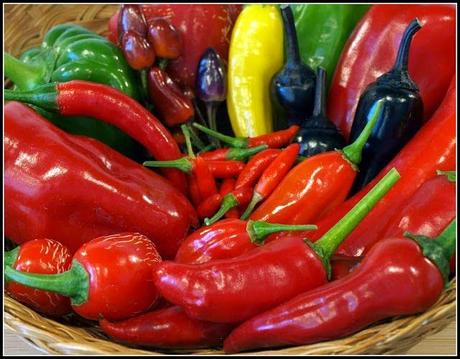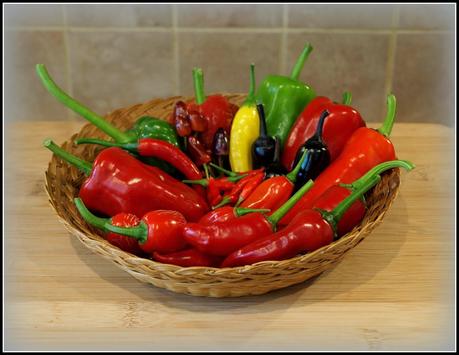 Most of the ones in the photos have now joined the others in the airing-cupboard, where they are drying for Winter storage. If I get enough I may make a chilli garland to hang in the kitchen.