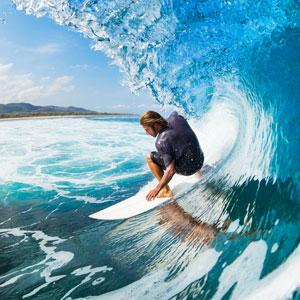 Ocean Mist Fragrance Oil- Fragrance Oil Spotlight
There comes a time in everyone's life where they feel they just need to get away from it all.  Well, with Natures Gardens Ocean Mist Fragrance Oil in your homemade products, you can now take a vacation anytime of the year.  This ocean scent is highly recommended by our customers and is just one of those fragrances that you have got to try for yourself.  But, ocean mist isn't just your run of the mill summer scent, this fresh and invigorating aroma sells great all year round.  Classified as one of Natures Gardens best selling fragrances, this amazing ocean scent is the perfect combination of notes that are clean and absolutely fantastic in finished products.  In fact, many people comment on how authentic this scent is!

What does Ocean Mist Smell Like?
This fragrance oil by Natures Garden is a complex bouquet of carnations, lily of the valley, and hyacinth; underlined by oakmoss and white musk.  A Best Seller!
How Do Our Customers Use Ocean Mist Fragrance Oil?
For anyone who is a candle crafter or home scenter this ocean scent holds strong.  Ocean Mist Fragrance Oil is used to scent:  palm pillar wax, parasoy blends, Joy wax, Wow Wax, and soy wax.  And, when it comes to scent throw; Ocean Mist Fragrance Oil is super strong in both the hot and cold throw.  Many customers even comment on how strong the throw is in soy candles.  Now, when it comes to air freshening, this ocean scent is awesome for scenting car sachets, smelly jellies, and reed diffusers.
For bath and body crafters, this fragrance is a great clean smell for bath products.  The usage percent for this fragrance oil is 5%.  This spectacular ocean scent is used to make: bath gels, melt and pour soaps, body mists, bath bombs, body lotions, whipped body butters, and shampoos.  Finally, for those of you that are cold process soapers, this fragrance does take some work.  Here are the official results:  Bad ricing, moderate acceleration, no water discount, cream colored at room temperature, hand stir, pour fast, add fragrance at light trace.  No discoloration.  But, as one customer states, "for all other bath products this is a great ocean scent".