This is a guest post by FOTM reader Glenn47, a U.S. military spouse.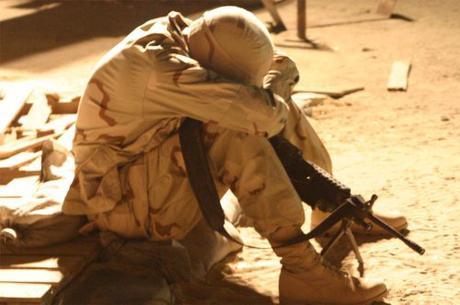 For several years now, we have had the privilege of living in the center of all branches of the military.
We have had as many as 6 different people living in each of the houses surrounding ours. Some for only 6 months, others for years.
We have gotten close to several. Others choose to remain isolated from all surrounding neighbors; some never have company or participate in anything community-wise. I think this has something to do with their wanting to avoid the hurt of eventual separation from new friends.
But there are others who embrace the experience and participate in everything. Usually those with children are active.
Many are singles, who now can live in single housing away from base. Many are loners who seem to come and go in the night on assignments. Many work covert operations and have short stints away. Many we gave fond nicknames to, according to their lifestyle.
Their pride was very evident, but fading over the years. Many have been deployed more than 4 times, creating a hardship on relationships.
Several of us became very close and celebrated different occasions together. We had weekly cook outs and sat around camp fires and shared stories late into the night. We enjoyed watching them develop over time.
But we also watched many, whose pride and enthusiasm waiver and fade. Knowing they are forbidden to complain or say anything, we watched many become quiet.
There was one neighbor who worked as a recruiter with plans to work for several more years. The limitations being putting on them and I think the fear of enlisting recruits whom he feared would not be treated properly or protected finally got to him, and he suddenly retired early. They saw a war, hard won in Iraq, which the administration handed back to the enemy. Many lost friends.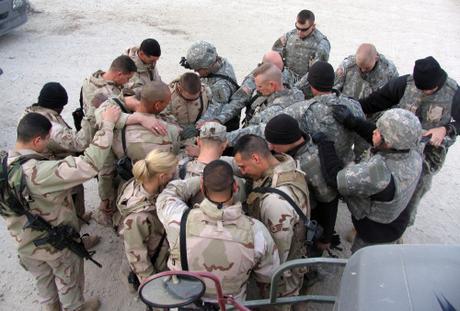 But the greatest blow was God being taken from them. For many, He was their only friend and comfort when so far away and in combat. They saw God taken from the Air Force logo. They saw "So Help Me God" removed from swear-in Oaths. There was talk of Bibles being taken out of military hotels. They saw Chaplins being forbidden from doing their jobs and in some areas, to even pray. While the Air Force was forced to celebrate a Muslim holiday.
They saw the best of the best military officers being purged, and those under them being forced out shortly before retirement.
We had one neighbor, X, who loved talking politics. X would come and sit for long periods with us and ask thousands of questions. His father, a Christian, was born in the Middle East. Fearing for their lives, his family finally escaped to Egypt, from where he eventually made his way to the U.S. and worked hard to become a citizen. He married and they started a family, with great success.
X and his father have long discussions about the Middle East — on the fear and sadness of what is happening there. X had spent a few years in Iraq working on a big project. He told me they were making great progress and that the stores and markets were all open and people were enjoying life with the women free to come and go in the streets shopping. Our military felt good about their accomplishments. X was devastated about the reversal of their success. He would get tears in his eyes talking about it.
X knows well and cherishes the sacrifices his father had made, fleeing from the Middle East, making a home and family in America. X said, "I have never thought of myself as anything but a Christian." He does not like the current president and feels the military was betrayed. He knew Marines in Afghanistan were told to lay down their arms when entering the area where then-defense secretary Leon Panetta was going to speak (in March 2012). X also knew of the Camp Chapman Attack of 2009, when the location of a CIA base near the Afghanistan-Pakistan border was leaked, resulting in a jihadist attack that took the lives of 6 CIA officers and contractors.
X moved away a few months ago and I often wonder how his next step in life is going….