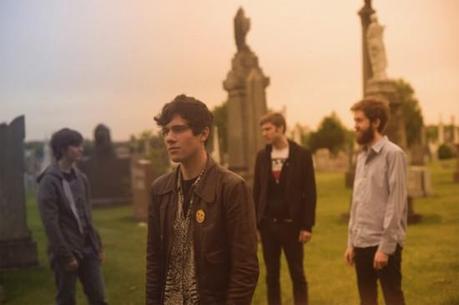 Gotta Go – Oberhofer
Brooklyn-based Brad Oberhofer's special brand of bedroom pop is as catchy and endearing as it is chaotic. Full of charm and calculated mess, Oberhofer (@oberhofermusic) melds classic indie rock sounds with instruments ranging from real and programmed percussion, xylophones, and an arsenal of guitar tones. Mix this with megaphone quality vocals, enthusiastic yelps, sunshiny keys and whistles, and you have Oberhofer summed up nicely.
Touring as a  trio this past year with bands like Neon Indian, Twin Sister, Sleigh Bells, and Bear In Heaven, it's no wonder Oberhofer has been signed to Glassnote Records for their highly anticipated debut album out early 2012. Believe the hype and catch them September 6th at the Music Hall of Williamburg with Les Savy Fav.