This is a long article, but well worth your time. A former CIA agent says directly and clearly that Obama has completely betrayed America into the hands of islamic jihadists, making him the highest level terrorist leader. ~TD
---
WND EXCLUSIVE
MIDEAST EXPERT: OBAMA SWITCHED SIDES IN WAR ON TERROR
'America has moved toward its Muslim enemies'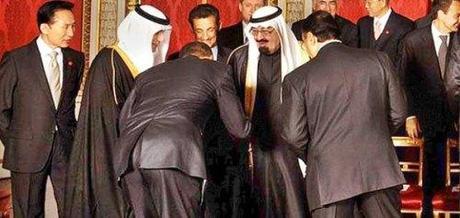 WASHINGTON – It's an explosive charge, one that puts the president's motives into question.
A former CIA agent bluntly told WND, America has switched sides in the war on terror under President Obama….
…Obama administration began siding with such jihadist groups as the Muslim Brotherhood and its affiliates…
…the Muslim Brotherhood has thoroughly infiltrated the Obama administration and other branches of the federal government.
Read more at http://www.wnd.com/2014/08/cia-expert-obama-switchedsides-in-war-on-terror/#a3vxQYXUOKTJIRP8.99