If you're upset about busloads of illegals getting a free shopping spree at a Walmart in North Carolina is bad, you ain't seen nothin' yet.
Hold onto your hat.
President Lucifer has awarded a $50 million contract to Baptist Child & Family Services (BCFS) to buy a luxury resort and transform it in to a 600-bed facility for juvenile illegal aliens.
BCFS is the same "charity group" that was hired to provide "brown shirts" security for a camp for illegals in Texas who allegedly threatened health workers in the camp not to divulge to the American public the many contagious diseases the illegals are bringing into the U.S.
The resort is the Palm Aire resort and hotel in Weslaco, Texas, a few miles north of the Rio Grande in Hidalgo County.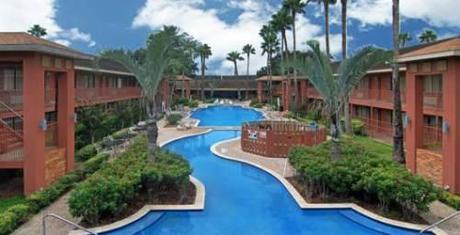 Kristinn Taylor reports for Gateway Pundit, July 16, 2014, that Palm Aire has an indoor Olympic sized pool, an outdoor pool, Jacuzzis, sauna, steam room, two racquetball courts, outdoor tennis courts, picnic area with grills, a fitness center with 20 machines and free weights, as well as free Wi-Fi and cable TV in all the guest rooms.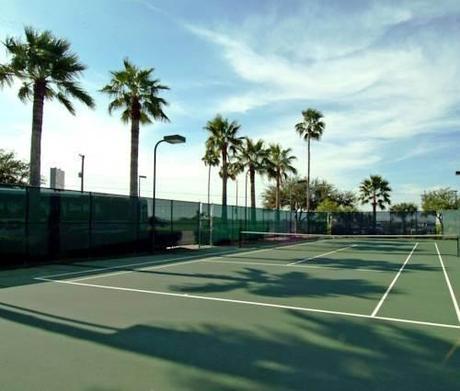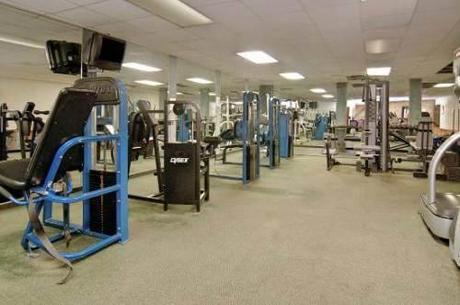 The resort hotel for illegal alien children is reportedly the first in the nation.
The plan is to have the hotel ready for illegal alien children ages 12 to 17 by October 1st of this year, a mere two-and-half months from now. It is expected the average stay will be about 15 days.
BCFS plans to employ 650 people at the Palm Aire Hotel and Suites, which would mean slightly over one worker per illegal alien child. According to the BCSF Website, the charity's jobs pay from $10 to $45 per hour.
KRGV-TV quoted a BCFS spokeswoman about the purpose of buying the Palm Aire Hotel and Suites:
"It's going to be an intake facility, which serves as a lot like a hospital emergency room," Krista Piferrer, BCFS VP External Affairs said.

""We've all seen the photos and the videos of children in crowded Border Patrol facilities. What this site is going to allow to happen is quickly move those children out of Border Patrol cells and triage them," Piferrer said."
BCFS plans for the facility to be "completely self-contained" with Piferrer telling KRGV-TV, 'medical staff will be on hand so children with diseases or injuries will not be transferred to local hospitals.'
Piferrer told the Valley Morning Star the Palm Aire Hotel and Suites facility would '(provide) medical and mental health care, on-site educational programs, recreational programs and case management.'
According to a Hidalgo County commissioner, the BCFS contract for the Palm Aire Hotel and Suites is an annual one worth $50 million per year. It is not part of the $3.7 billion emergency funding for the illegal alien invasion requested by the Obama administration as the bill hasn't yet passed but it is a good indication of where the money will go.
The Palm Aire Hotel and Suites is set to be sold to Baptist Child & Family Services (BCFS) operating under a federal contract, pending local government approval.
H/t FOTM's japoa and my friend Mark S. McGrew
~Eowyn