So says liberal blogger Matt Yglesias.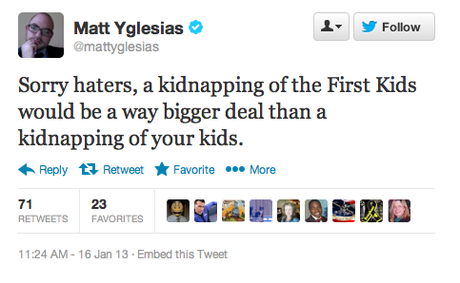 This was in response to the NRA's newest video which Yglesias tweeted, "Pretty comfortable saying that the president's children are in fact more important than yours".
He then tweeted, "And, yes, I know your kids are more important TO YOU. But they're less important to the country. That's the point."
If your kids aren't as important to the country, then why did Obama surround himself with children as he signed the gun control executive orders?
h/t Weasel Zippers
DCG