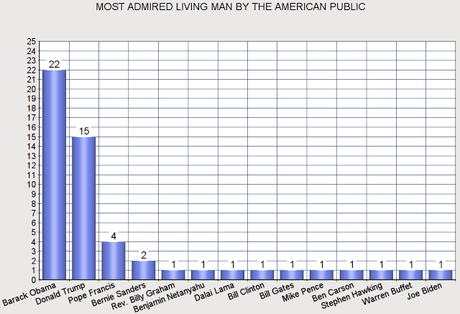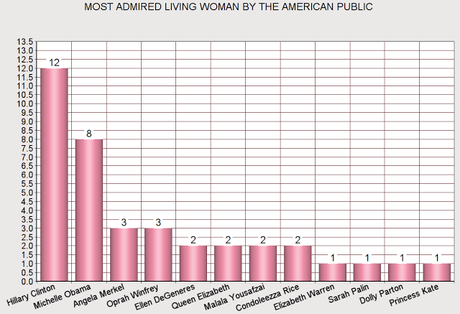 The Gallup Poll has done its annual survey on which living man and woman is most admired by the general public in the United States. This year there was no change in the man and woman most admired. It was Barack Obama and Hillary Clinton.
Donald Trump's supporters were able to get him into second place -- 7 points behind President Obama. Michelle Obama finished second among women -- 4 points behind Hillary Clinton. I have included on these charts every person that was able to gather at least 1%.
The survey was done between December 7th and 11th of a random national sample of 1,028 adults, and has a 4 point margin of error.