Dr. Eowyn:
Want more proof that Obama is stupid/diabolical (take your pick) in aiding, training, funding the Syrian so-called "rebels" against the Assad regime?

Here it is:

Among the Syrian "rebels" the Obama administration had trained were none other those ISIS militants who are now terrorizing Iraq, and against whom the POS had just deployed 300 *more* U.S. troops. Our fighter jets are already there, perfect targets for the ISIS with their U.S.-made shoulder-launched surface-to-air Stinger missiles.

What can go wrong? [Sarc]

Originally posted on Consortium of Defense Analysts:
We reap what we sow.
It turns out that ISIS (Islamic State in Iraq and Syria), the militant jihadists wreaking havoc in Iraq and against whom the Obama administration dispatched "combat equipped" troops to protect the U.S. Embassy in Baghdad, had been trained by none other than the Obama administration.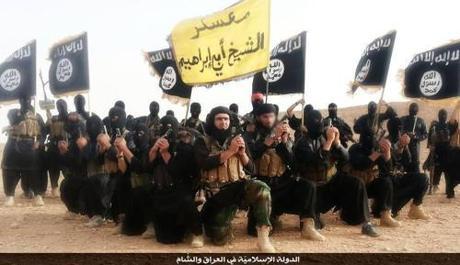 Aaron Klein reports for WND, June 17, 2014, that members of ISIS were trained in 2012 by U.S. instructors working at a secret base in Jordan, according to informed Jordanian officials.
The officials said dozens of ISIS members were trained at the time as part of covert aid to the insurgents targeting the regime of Syrian President Bashar al-Assad in Syria. The officials said the training was not meant to be used for any future campaign in Iraq.
The Jordanian officials said all ISIS members who received U.S. training to fight in Syria were first vetted for any…
View original 551 more words