Dr. Eowyn:
Do you still doubt that Obama is bent on destroying our military?

Originally posted on Consortium of Defense Analysts:
In June of last year, the Obama administration sent a covert signal on transgenders in the military when, despite slashes in the Pentagon's budget, precious resources were expended on a publicity effort to recruit transgenders, using as their spokesperson a transgendered former Navy SEAL, senior chief petty officer Christopher Beck who now calls "herself" Kristin Beck.
A year later, the administration is prepared to make a formal change to the military's policy.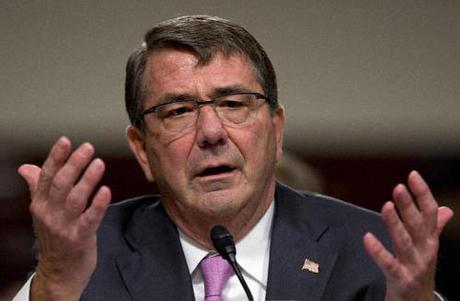 Defense Secretary Ash Carter (AP Photo/Carolyn Kaster)
Lolita C. Baldor reports for the AP that on July 13, 2015, Defense Secretary Ash Carter said that the Pentagon's current regulations banning transgender individuals from serving in the military are outdated, and ordered a six-month study aimed at formally ending one of the last gender- or sexuality-based barriers to military service.
Carter said he is creating a working group of senior military and civilian leaders who will review the policies and…
View original 716 more words