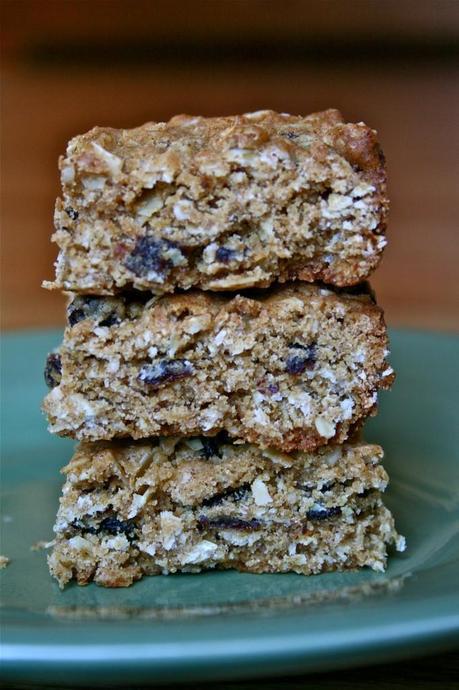 Aren't these bars lovely? Thick and chewy and studded with oatmeal and raisins. My dad and I walked through the grocery store over the weekend, and he almost picked up a package of store-bought oatmeal cookies. If I enjoy baking (and I do) I LOVE baking when I can make something special for my family or friends. "Put those down!" I commanded my 72 year old father. "I'll make you a batch of oatmeal cookies so good you'll never eat Safeway's again."
And I think I fulfilled that promise. These oatmeal raisin bars are the perfect antidote to anything wrapped in plastic.
Now, I wish all my baking experiments turned out as well as these oatmeal raisin bars. Alas, I've had my share of catastrophes over the years, and in recent months (ahem, Lucille Amelia), the frequency of my baking failures has sky-rocketed. Case-in-point: these vanilla cupcakes. Has anything looked more pitiful? Ever? I'm not sure what went wrong. All I know is that I made these after a long day at work. I tried, earnestly, to double-check my ingredient list. But as soon as the beeper buzzed and I made my way to the oven, I knew something had gone horribly awry.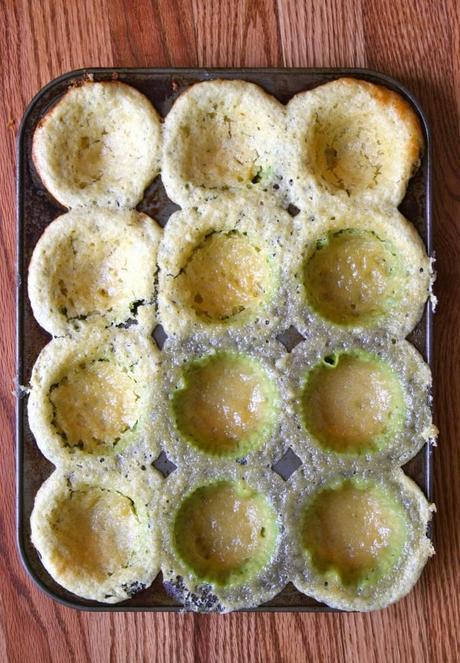 These cupcakes were meant for my first baby shower (held this Sunday!) But don't worry, I'm making another batch tonight. My mom graciously volunteered to help (she never thought she'd be teaching me how to make cupcakes again!)
I'm not sure if pregnancy brain is a real phenomenon, but I do know pregnancy is teaching me lessons in humility and adaptation. Life isn't going the way I planned, and it's okay, good even. As I begin my third trimester, the much dreaded nausea I fought during my first twelve weeks has made a return. I'm not nearly as sick I was in October and November, but I'm having to slow down again, to listen to my body with greater care.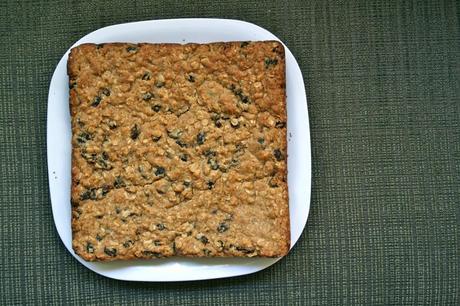 Thankfully, I'm surrounded by sweet friends and family who are so excited to welcome Lucy into the world. We've already received some precious gifts (both from our sweet moms) and I can't wait to start decorating her nursery. Ryan's mom, Debbie, gave us his old cup and saucer. My mom made a shadow box with a dress she had received from her grandmother (my great-grandmother). Beautiful heirlooms we'll be sure to pass on to our own children.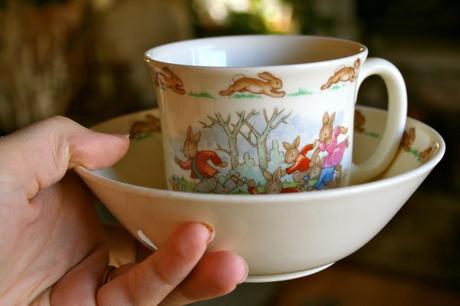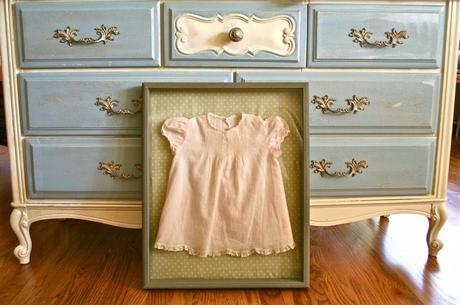 So rest assured, these oatmeal raisin bars are pregnancy brain proof. I pulled them off without the least bit of concentration, and my dad is once again thankful we moved closer to home. Stay tuned for pictures of my baby shower. I'll be sharing all sorts of goodness come Monday morning. So if you haven't already, follow me on facebook, twitter or through feedly. It would make my day!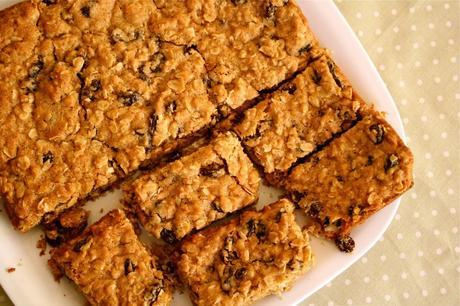 Oatmeal Raisin Bars
3/4 cup (1 1/2 sticks) unsalted butter, melted, plus more for pan
3/4 cup packed light-brown sugar
1/4 cup granulated sugar
1 large egg
1/2 teaspoon salt 1 teaspoon baking powder
1/2 teaspoon ground cinnamon
1 cup all-purpose flour, (spooned and leveled)
2 cups old-fashioned rolled oats (not quick-cooking)
1 cup raisins
Preheat oven to 350 degrees Fahrenheit. Butter an 8-inch square baking pan. Line bottom with parchment paper, leaving an overhang on two sides; butter paper.
In a large bowl, whisk together butter, sugars, egg, salt, and cinnamon until smooth. Add flour, baking powder, oats, and raisins; fold in just until combined.
Spread batter in prepared pan, and bake until a toothpick inserted in center comes out with moist crumbs attached, 25 to 30 minutes. Cool completely in pan. Using paper overhang, lift cake onto a work surface; cut into 16 bars.
Monet
Anecdotes and Apple Cores