O3+ Eye Circle Cream Brightening and Whitening Dermal Range
Hi everyone!
I have a huge problem of dark circles. Covering them up with the help of a concealer is very easy but natural beauty is something the world talk about. I tried a lot under lightening and brightening creams but nothing so far worked well. Going through the regular Nykaa app, I read a lot of good review on  O3+ Eye Circle Cream Brightening and Whitening Dermal Range. It was at a decent discount, so immediately I placed an order for this one. Read on to find my review on this product by O3+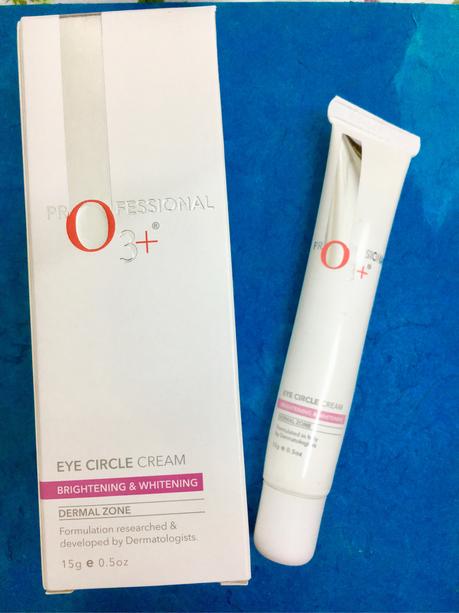 What 03+ says:
The O3+ Eye Circle Cream smooths the eye contour while lifting and firming the skin around the eyes.
• It deflates bags, reduces puffiness and smooths wrinkles.
• It fades dark circles leaving the eyes looking younger and more radiant.
• Firms the area around your eyes and prevents eye bags.
• Ideal for daily use.
• It can be used by both men and women.
O3+ believes in bringing the very best out of a person and through its range of extensive product, it aims to do just that. O3+ Eye Circle Cream is an ideal product for eye contouring.
READ: Himalaya under eye cream review
Ingredients:
Aqua, Glycerin, Hydrolyzed Rice Protein, Oxide Reductase, Hydrolyzed Glycine Soja (Soybean) Protein, Vitamin – C, Phenoxyethanol, Folic Acid, Ferment Extract & Sodium Hyaluronate, Perfume.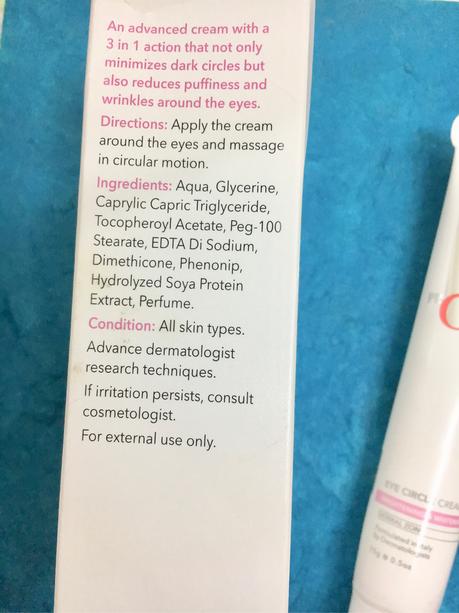 Price: INR 445 for 15gms.
My experience with Brightening and Whitening Dermal Range:
Packaging:
The product comes in a very sleek and stylish packaging. It comes in a white color tube with a screw cap that seals the product well, preventing any leakage. The tube comes in a rectangular white colored cardboard box. All the details are mentioned on the tube as well as the box. Overall the packaging is quite classy and travel-friendly.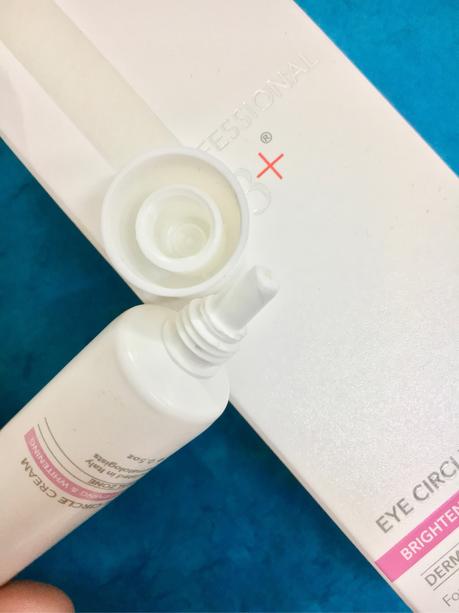 Texture and Consistency:
The texture of the cream is almost like a gel. It blends very easily and is extremely lightweight. After applying, it doesn't make my eyes feel heavy instead my eyes feel more comfortable and relaxed. It is absolutely non-greasy and does not make the dermal (under eye) region sticky. It is perfect for daily use.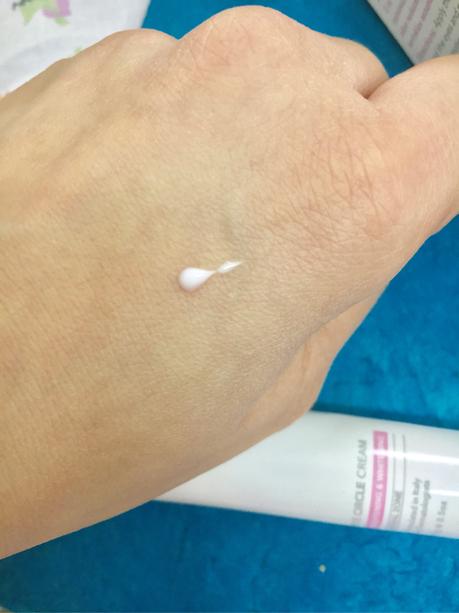 Effectiveness:
I apply it regularly, twice in a day. With consistent use for over 2 weeks, I have definitely observed a change in my dark circles. The brightening formula of the cream works effectively to remove dullness. It has definitely improved the texture of my skin to a smoother one. Makeup application has also become easy for me, now I can skip my eye primer! The hydration power of the cream is also good, it keeps my sensitive dermal skin well moisturized throughout the day. I think till now this is the best and the most effective under eye cream that I have used.
Amazing things about O3+ Eye Circle Cream Brightening and Whitening Dermal Range:
1. Comfortable and lightweight texture.
2. Improves skin texture with regular usage.
3. Brightens and lightens the dermal region.
4. Safe for sensitive skin.
5. Non-oily.
6. Non –greasy.
7. Sleek and stylish packaging.
8. Travel-friendly.
Cons of O3+ Eye Circle Cream Brightening and Whitening Dermal Range:
None from my side!
Ratings:5/5
Would I recommend O3+ Eye Circle Cream Brightening and Whitening Dermal Range:
Yes, I totally recommend this under eye cream from O3+. It really gives impressive and immediate results within two weeks. Must buy!
Final Verdict
O3+ is a skin-friendly brand and till now for me, their best product is this under eye cream. The cream comes in a very travel-friendly packaging. Apart from doing what it claims, it has a wonderful lightweight texture which feels comfortable for daily use. It has no strong fragrance and is easily available online!
5.0
Reviewer:

Rhea Dadra

                                  Editor: Khadija
Also Read
O3+ cooling and purifying Tea tree face wash review
Bid Goodbye to Dark Circles with home remedies- Here's how!
Himalaya under eye cream review
Fuschia By VKare under eye serum Review| Fades under eye dark circles
ALENTAZ VITAMIN E OIL REVIEW- SAY BYE TO YOUR DARK CIRCLES
HOW TO GET RID OF DARK SPOTS- NATURAL REMEDIES
That is it guys. I hope you liked the review then please subscribe for more such posts.
Lots of Love
Khadija

Let's be friends and get social! You can find me on Instagram| Twitter| Facebook