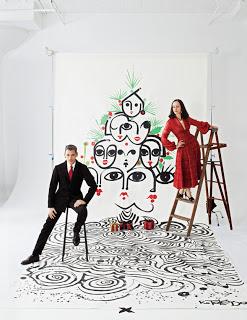 This designing duo, Isabel and Ruben Toledo, have kept me fascinated for years.  They are each other's muse and confidant; he is yin to her yang.  After meeting in New Jersey as young Cuban refugees, their love of the fusion of art and fashion and a new vocabulary burgeoning in the New York art/club scene propelled the two to a kind of cult status.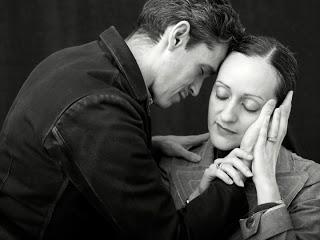 via Adrianna Sassoon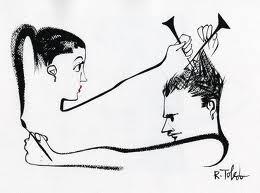 Isabel was experimenting with inventive shapes and designing patterns for clothing, working like an architect that brought such heavy hitters like Barney's to come calling.  I loved her collection for Anne Klein many years back.  It didn't last long because I think it was misunderstood by that customer, but it was memorable.  Isabel shied away from the traditional fashion scene and conventional fashion show productions as they were too fast paced for her.  She sells to private clients and has a loyal following thru Barney's to this day.  Doing windows at
Fiorucci's
, interning at the Costume Institute at The Met under 
Diana Vreeland
, designing costumes for theatre, and working along side Ruben has led to an illustrious career.  She gained even wider recognition when she designed several dresses worn by Michelle Obama.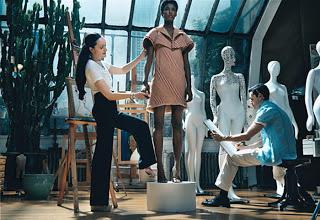 via Vogue
Isabel's fashions are considered timeless, elegant, structured, and wearable.  She looks toward the every woman with edge; an artistic woman who feels free to express her individuality through fashion.  Her designs, as well as Ruben's, have received accolades, awards, and several exhibitions in galleries and museums.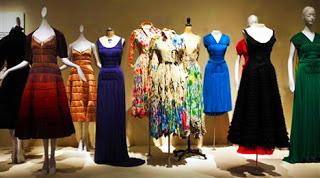 Sometimes it is hard to know where Isabel ends and Ruben begins, and vice versa ~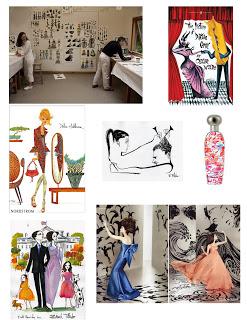 You may recognize Ruben's illustrations from Nordstrom catalogs. Ruben has illustrated books and numerous magazine spreads.  His designs grace product labels and he is often collaborating with fashionable friends.  His ethereal, whimsical, surrealist style, and his profound knowledge of fashion have placed Ruben in a class by himself.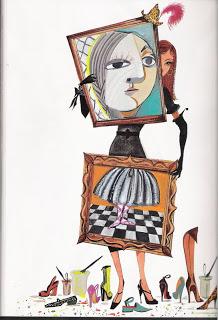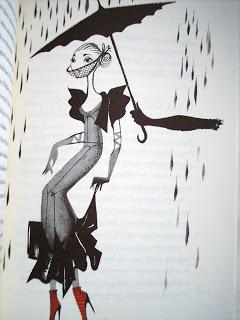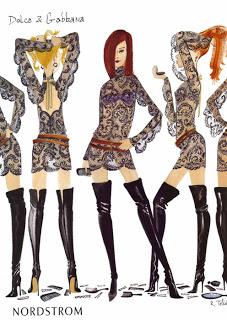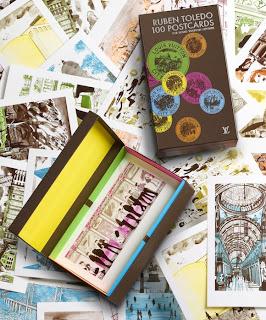 For Louis Vuttion
Most recently Ruben teamed up with
Ralph Pucci
(again), and is doing an exclusive line of furniture featuring his surrealist painterly illustrations.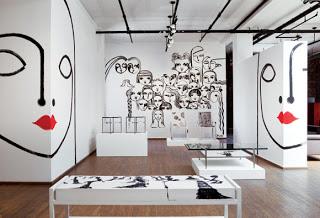 For Ralph Pucci
The Toledos live and work in a creative loft space in Midtown.  It's a place where art and life meld together in an unconventional way, just like the two of them.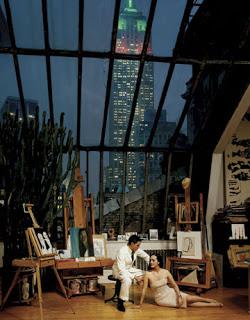 ph: jason Schmidt
Isabel famously works out hula hooping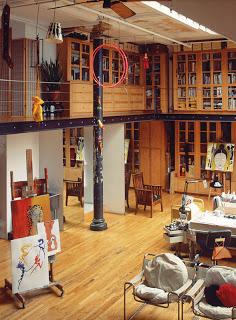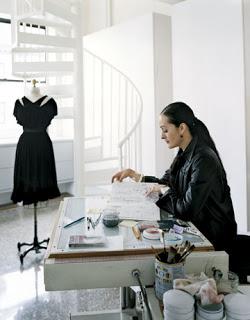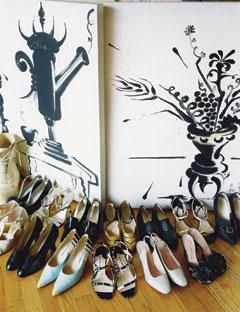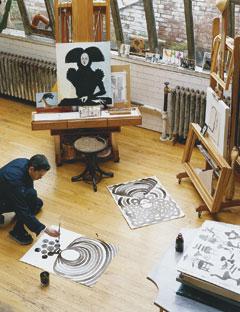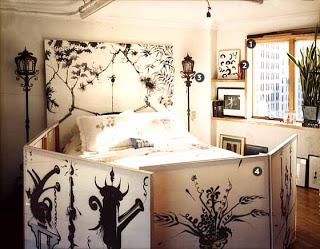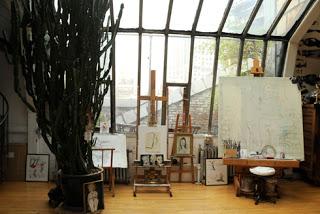 After 30 years, the two are still making magic ~
"You've got to love what you do and love who you do it with."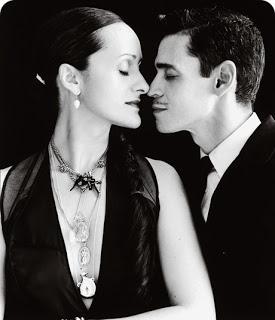 That's beautiful!
Illustrations by Ruben Toledo