What do you get when you mix Lisbeth Salander and Downton Abbey?
Wes Gordon's stunningly brilliant Fall 2012 collection!
I'm not a girl who gets to go to galas but if I was I'd want 25-year-old Wes Gordon's creations to help me glide through the evenings.
Originally from Atlanta, Gordon graduated from Central Saint Martins in 2009 and has been stocked in stores like Harrods, Saks, and Bergdorf's since his Fall/Winter 2010 debut collection. It's exciting for me to watch a talented, young designer build his company from the ground up especially when they have such a clear perspective. 
Wes Gordon is currently stocked at
Saks Fifth Avenue Boston
but I'm sure
LouisBoston
, Barneys, and
Neimans
won't be far behind!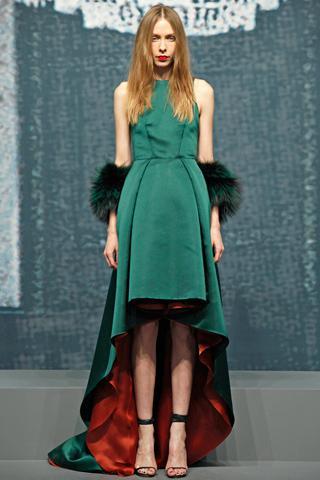 I love the red silk poking out beneath the green dress.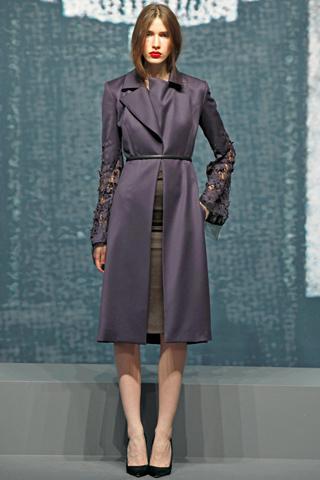 Lace sleeves on a trench coat? Yes, please!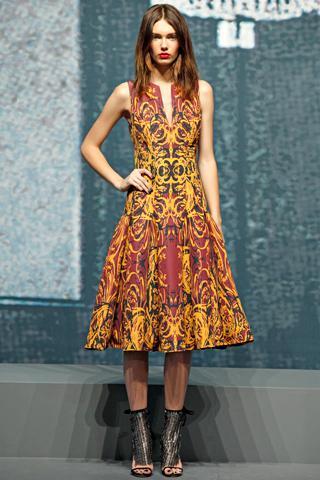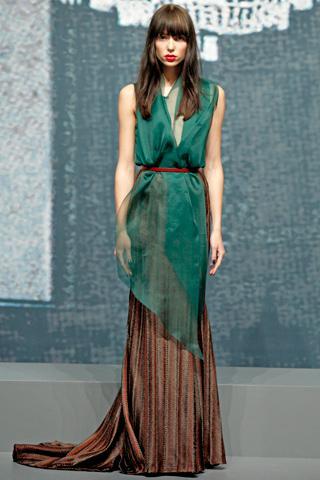 Can't you just picture Lady Mary Crawley sweeping into dinner in this?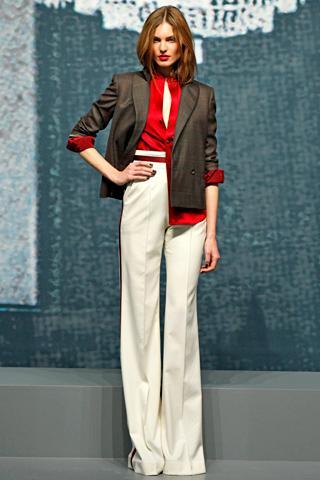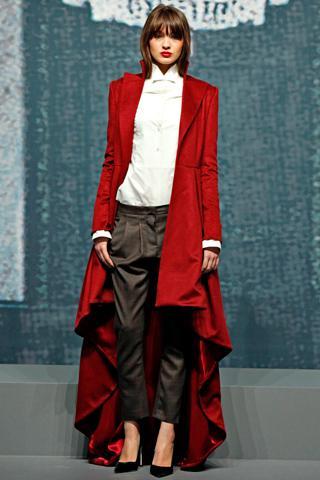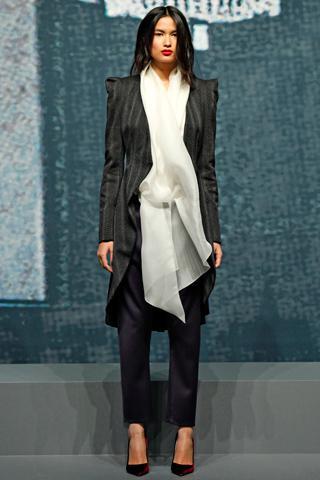 Some pieces for day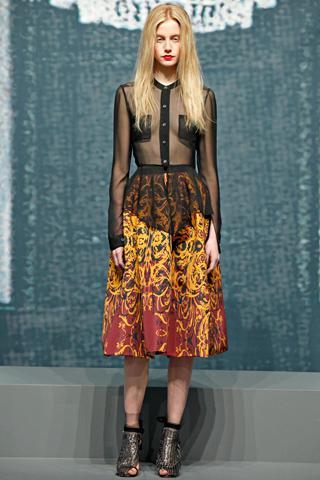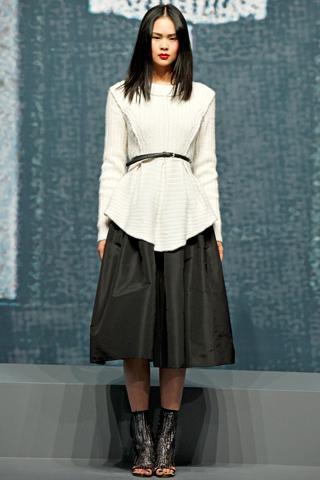 I can't wait to see what Wes Gordon shows in the future- I'll be fighting for an invite to his Spring 2013 collection in September for sure!
Pictures courtesy of Style.Com