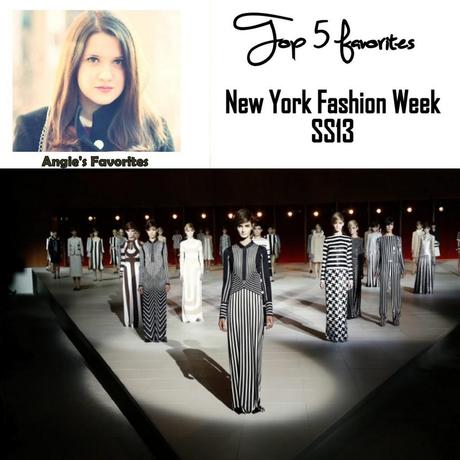 Mercedez Benz Fashion Week started as a colorful week in New York where the fashion houses presented their Spring/Summer 2013 collections. I have to admit that I was really impressed from NYFW, because most of the designers were focused in bringing new trends. A big importance was given to colors and the way they were combined, which tells us that next summer we should experiment more with colors and not be afraid if two colors don't fit together because New York Fashion Week says they do...
My personal top 5 favorite collections from New York Fashion Week are:1. Marc by Marc JacobsI like it because it is a lot more different from other collections that we are all used to see from Marc Jacobs. It gives you the opportunity to play more with colors and wear many things at the same time making you look stylish like colorful shirts under full-skirted dresses, red & blue scarves worn as belts or headwraps and socks worn with sandals. Would you dare to wear that?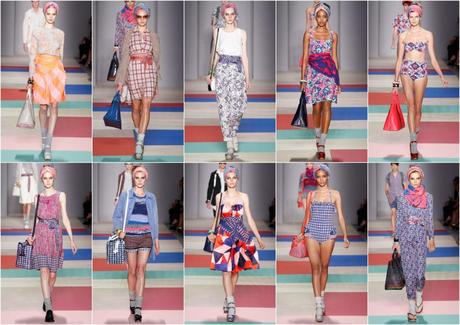 2. Diane von Furstenberg When I first saw the collection i thought about the movie Sex & The City 2. It reminded me the beautiful outfits worn by Carrie, Samantha, Charlotte and Miranda in Abu Dhabi. The collection is a mix of modern style with the middle east style. It is fantastic, very exotic with sophisticated colors.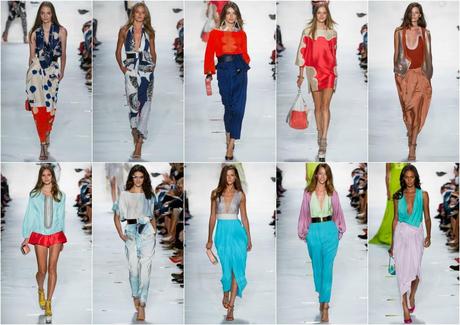 3. Oscar de la RentaI admire him because he knows how to make a woman feel elegant. I might be too young to wear his clothes, but as long as he creates those fantastic evening dresses and airy ball gowns i will always be fascinated by his creations. From the Spring/Summer 2013 collection i also did like the lace pieces and the evening shorts.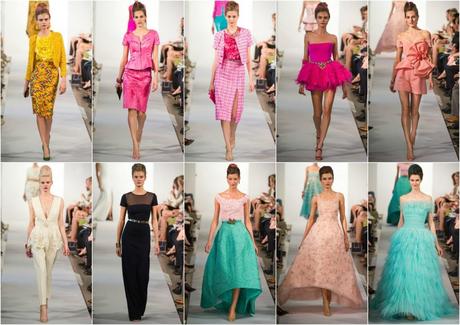 4. Carlos Miele
I
have never been a big fan of Carlos Miele, but when I saw the collection I was amazed from the leopard dresses and the giraffe pieces. Is he getting inspiration from Roberto Cavalli?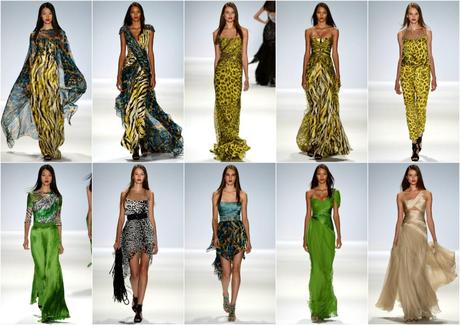 5. Victoria Beckham
It is simple with not so many colors. The designer is focused in black, white, red and nude colors. I like it because there are not only tight dresses that give you the impression that you can not breath if you wear them. This time Victoria gave a big importance to white cotton blouses, short skirts and deftly cut pants.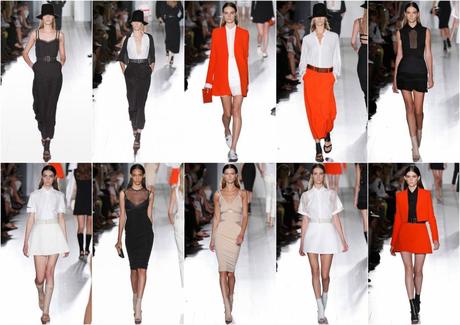 Top 5 Favorites by @beautyenxhi