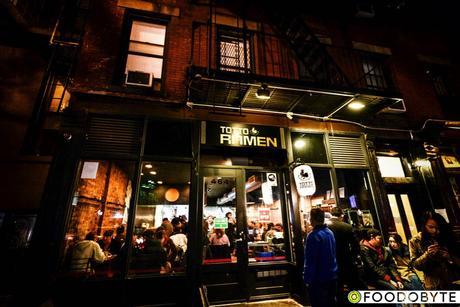 Vancouver has a supremely strong ramen game, so expectations are sky high when having a steaming bowl anywhere else. hippoCHAN and I tried our luck at the highly-recommended Ippudo in NYC after she finished class, but the wait was 1.5 hours… So we took our luck elsewhere; specifically, to Totto Ramen. There were two locations only separated by a few blocks, and the wait was ~30 min for both during prime dinner time. Yeah, we checked out both to see which queue was shorter :P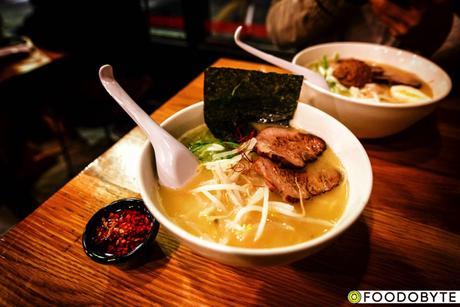 I love spicy. So of course I ordered the Totto Spicy Ramen ($12) with the standard toppings of scallions, bean sprouts, nori and char siu (although you can order chicken instead). For some reason, they served the spicy sesame oil on the side…
Totto specializes in Chicken Paitan, which is a milky broth made with chicken bones, instead of the typical pork. So the broth is much lighter in flavor. I prefer the heartier tonkotsu made from pork.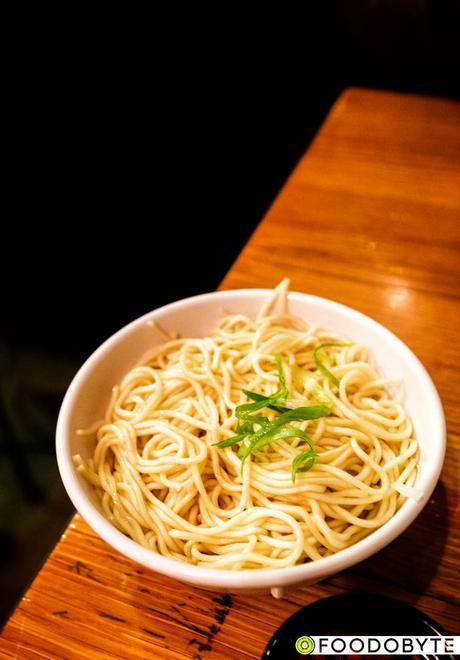 Because I was really hungry, I ordered Kaedama (extra noodles, $2.5) right off the bat. The noodles were straight, slim and nicely cooked.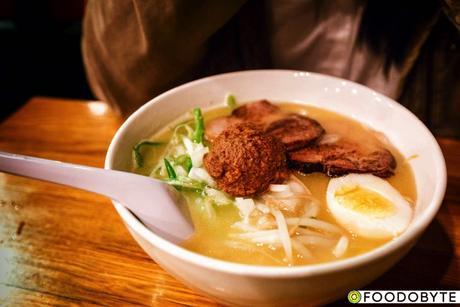 hippoCHAN ordered the Totto Miso Ramen ($12), topped with Koji Miso, char siu, "half boiled" egg, scallions, bean sprouts and onion. Let's be real – dat egg be full boiled. Not cool… Not cooked properly…
I kinda wanted the miso ramen as well since it came with wavy noodles that had a bit more of a chew. The char siu was the same in both our bowls, which had a nice char and smokiness as it was torched before serving.
Overall, I think Totto's alright. But Vancouver is better. Also, the service was incredibly inattentive. It was an upward battle to flag a waiter down to get water, or even the bill.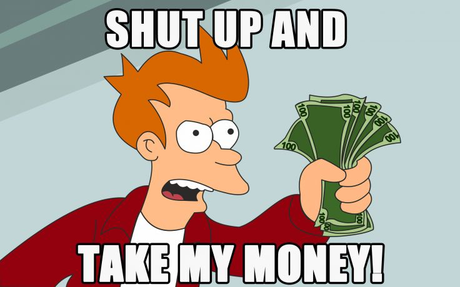 Foodobyte's Rating


to eat / to recommend
---