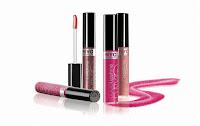 NYC New York Color Liquid Lipshine
Straight from the city that never sleeps, NYC New York Color offers products with uptown style at down-to-earth prices, from $.99 - $4.99. The energy, style and color of New York City shines through the wide range of shades, textures and innovative products. NYC always delivers the most on-trend products & shades hot off the runway!
A beauty-editor favorite is Liquid Lipshine ($2.49). It has pure pigments that created a 3-D gloss effect. Vitamin E provides shine and a moisturizing feel. The formula is non-sticky, super shiny & soft. Available in 10 on-trend shades from neutral nudes, to berries & fuchsias. Start shopping for NYC at these stores nearest you: Walmart, Target, Rite Aid, CVS, Family Dollar, Duane Reade, Kmart, HEB, and others. Visit newyorkcolor.com to check out all shades and fun products from New York Color!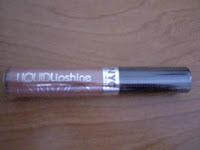 I'm a crazy person when it comes to lipgloss. I love it! my husband loves me when I wear lipgloss. He love's how my lips shine while wearing it. And I love how it gives me a kissy pucker look. I don't wear lipstick that often, but maybe once in a blue moon, Because I'm not a matte' kind of girl. I like to have a little glimmer on my lips.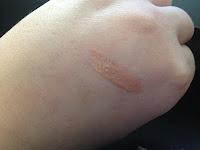 I'm in love with this color! I'm pretty fair skinned (Not china doll fair) but..Fair.. So when it comes to my lip colors I go straight for pinks. Pink's are my go to color for pretty much my whole makeup line. My husband loves it when I go for the nudes like this one. His eyes got big when he seen how pretty the NYC  Liquid Lipshine in Nude York City was. He couldn't wait for me to put it on and him see it. I have been searching for a pinkish nude like this one for awhile. But they were usually too nude (made my lips look almost white) or too pink (Not the nude color I want) I did my happy dance when I opened the the product and it was an exact match! I used the product and did the blot test and I was very satisified. I have had other lipglosses that came off the minute I drank from a glass, or the gloss transfered from my lips to my husbands lips. He was not too pleased. And neither was I because I spent a fortune for a (Non transer) lip gloss. I had to re-apply after 4 drinks. But did better then I anticipated it would. You can find NYC on Facebook, and Twitter - Facebook - Twitter. Besure to check out there website to see all the amazing products they offer! NYC Color
 
 
♥ I received this product complimentary to test through Influenster's VoxBox Program.