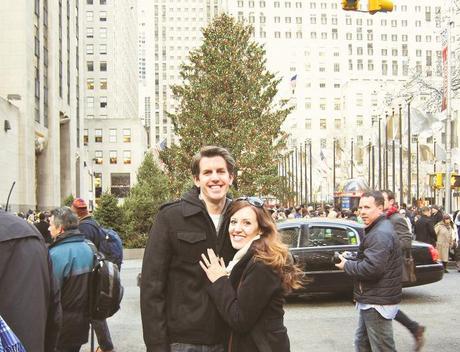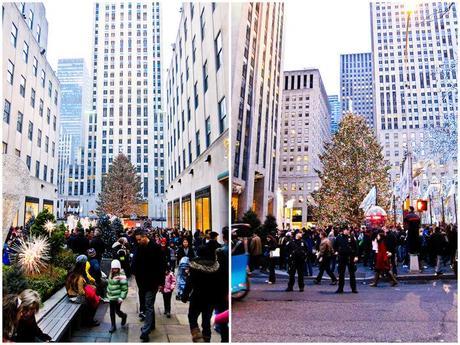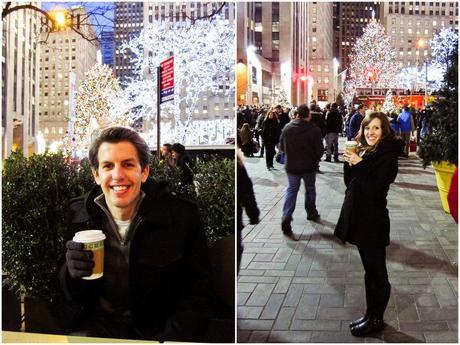 This trip wasn't exactly perfectly planned. We booked our flights to New York on September 7th and nine days later, I found out I was pregnant. Brett and I were a bit….shocked at the time. Not that we weren't "trying" per se, but it happened fast. Really fast. Like, I-figured-we'd-be-able-to-squeeze-in-a-few-more-pre-baby-bucket-list-items-before-it-happened fast. As in, I-was-still-drinking-alcohol-and-eating-all-kinds-of-cheeses fast. And of course I found a stellar deal through Orbitz and the tickets were 100% non-refundable. Of course.
So, without knowing how I would be feeling five months pregnant, or what would happen between then and now, we just said to heck with it, WE'RE GOING TO NEW YORK!!! And you know what? I am so dang happy we did. Yes, it was slightly exhausting and my feet hurt at night. Yes, I had to pee every 20 minutes and wait in line to use the bathroom everywhere we went. Yes, people may have judged me in my skintight sequined dress on NYE. But I was not going to let a baby bump stand in the way of me and New York City.
New York City is magical….the energy, the people, the lights. Everything about it is nonstop; people are going places and doing things every second of every day. Brett and I arrived there without a plan, aside from a few dinner reservations, and in my opinion, that is the best way to see New York. Get there, and let New York embrace you. Throw on a coat and walk the streets and open your eyes to the beauty of life whizzing all around. That's really what New York is all about. Strangers on every corner, engaged in their own story, yet able to relate to the person standing next to them because they have one thing in common—they're New Yorkers. Survivors. Once you look past the tourists, you can see it, this unspoken connection people share in New York. It's an unbreakable bond, a knowing nod on the subway.
Our trip went by slowly, which was surprising, but again I attribute this to not having a plan. We woke up every morning and decided on the fly what to do and where to go. Our first day led us through grand central station, rockefeller center, and ended with pizza in the west village with some dear friends. I decided not to bring my fancy camera on this trip, so all the photos you'll see this week are from my point and shoot. I didn't think I could handle carrying ten extra pounds of baby bump and a DSLR all weekend (plus my iphone for NY instagrams, obviously).
All that being said, I know I'm pregnant and not technically pre-baby anymore, but on Friday December 30th we saw the Christmas tree in Rockefeller Center and crossed number eleven off the list, hurrah!