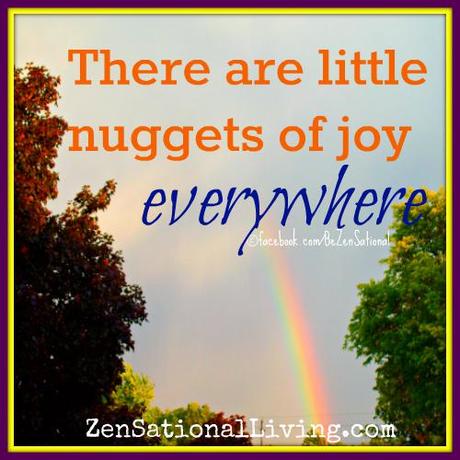 Take the time to stop and enjoy your day.  I know it's difficult when you're constantly on the go, when you have children who need your attention, when your boss is all over you, when the demands of every day life are stressing you out… but take a step back (mentally) from it all.  Observe what is happening but don't let all the stresses and pressures take over.  You can be in those moments without allowing them to overtake you.
Breathe.  Look around you and find something that makes you smile, something that brings you a bit of joy in an otherwise hectic day.  Focus on that.  If this is difficult for you, think of trigger words that you can go to when you need help drawing your attention to something positive.  (What  ordinarily makes you smile, or gives you joy – that isn't present right now?)  Remember that trigger so you can draw on it in an instant.  Write it down, put it on the visor of your car, in your pocket, or taped to your computer monitor.  Go to that place often.
Breathe.  Find your little nugget of joy.