The fashion industry is always pushing the envelope – see "New menswear is a dress with a cutout exposing your penis." Celebrities love to flaunt their sexuality in revealing outfits – see "The Smell of Desperation."
So it's no surprise that Calvin Klein would push the limits with their newest campaign.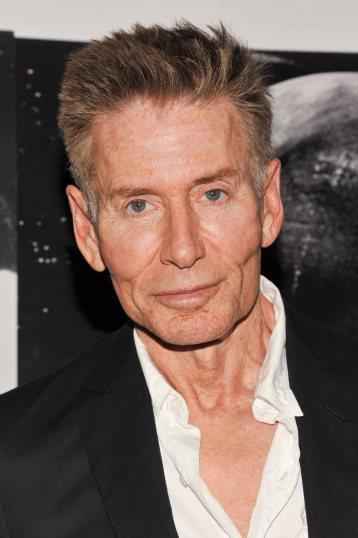 American designer Calvin Klein (Photo by D Dipasupil/FilmMagic)
The feminists are in an uproar with this Calvin Klein photo, I can't help but blame them for being hypocrites. They want to "free their sexuality" by baring it all while maintaining "modesty" in a daring 'TaTa Top' bikini and they want to #
freethenipple
.
Can't have it both way feminazis.
I am posting the Calvin Klein photo with a black box. To find the original photo you can use Yahoo or duckduckgo to search for "Calvin Klein upskirt ad" but you'll have to turn off the Safe Search feature. Or you can go to their Twitter account.
From Yahoo: A new Calvin Klein underwear ad has caused a stir in America because it features a photo taken from underneath a woman's skirt, focused on her crotch.
The photo is of a model named Klara Kristin, 23, who wears a cream-colored skirt and looks down at the floor-level camera. The ad campaign is called "I flash in #my calvins."
The photo triggered an outpouring of disgust and reproach on social media and elsewhere. "Calvin Klein is marketing to perverts," a headline in the New York Post screamed.
"@CalvinKlein, your ad sexualizes young girls. We're #NotBuyingIt," tweeted the account Miss Representation, part of the Representation Project, which says it works to fight stereotypes and social injustice.
The National Center on Sexual Exploitation said the ad depicted a form of sexual harassment, namely 'up-skirting' — the practice of taking shots up a woman's skirt without her knowledge or consent.
The center launched a petition calling on the fashion house to "stop normalizing and glamorizing sexual harassment." But as of Thursday afternoon, the photo remained on the Calvin Klein Twitter feed (and it was still up on Friday afternoon).
Calvin Klein ad campaigns are often sexy, and sometimes feature models who look androgenous and are very young. In 1981, the American actress Brooke Shields, then 16, posed in tight Calvin Klein jeans with her legs spread. She looks at the camera and says, "You want to know what comes between me and my Calvins? Nothing."
DCG