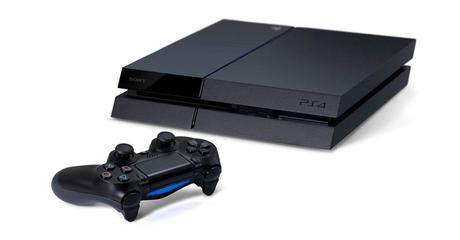 PlayStation 4 was the best-selling console of November 2013 at US retail, although the Xbox One did  great as well.
The NPD's November report showed the PS4 on top as the best-selling console of the month; it launched in North America on November 15, giving it a full week's advantage over the Xbox One, which went on sale on November 22.
Sony also took out best-selling platform on the software side.
"PlayStation 4 sales in North America and worldwide have been incredibly strong since launch, culminating in PS4 being recognized as the largest console launch in history. In North America alone, more than one million PS4 units were sold in only 24 hours and we're pleased NPD has reported that PS4 was the top selling next gen platform for both hardware and software in November," SCE America CEO Jack Tretton said in a press release.
"We are humbled by the passion and excitement demonstrated by gamers for PS4. Demand continues to overwhelm supply, but we're working hard to get PS4 units into the hands of customers throughout the holiday season."
At last count, the PS4 had sold 2.1 million units in total. Sony released the video below to thank gamers for the successful launch.
Microsoft responded with word of its own "record-breaking sales" of the Xbox One, which has sold through more than 2 million units worldwide to date.
Here's the full top ten software chart for US retail in the month of November.
Call of Duty: Ghosts (PC, PS3, PS4, Wii U, X360, XBO)
Battlefield 4 (PC, PS#, PS4, X360, XBO)
Assassin's Creed 4: Black Flag (PC, PS3, PS4, Wii U, X360, XBO)
Madden NFL 25 (PS3, PS4, X360, XBO)
Grand Theft Auto 5 (PS3, X360)
NBA 2K14 (PC, PS3, PS4, X360, XBO)
Skylanders Swap Force (3DS, PS3, PS3, Wii, Wii U, X360, XBO)
Just Dance 2014 (PS3, PS4, Wii, Wii U, X360, XBO)
Disney Infinity (3DS, PS3, Wii, Wii U, X360)
FIFA 14 (PS3, PS4, Vita, X360, XBO)