Seems this President  Trump was offered to have a virtual debate with Joe Biden and he turned it down. He won't appear. It seems clear and obvious he felt he couldn't shout down and interrupt so he wanted no part of it. Then this happened, too.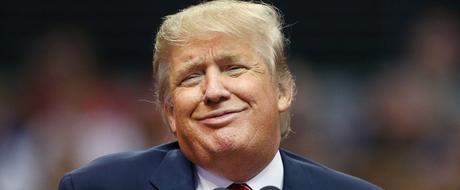 Trump Calls Sen. Kamala Harris a 'Monster' in Rage-Filled Fox Interview

He went berzerk, calling Kamala a "monster" and a "Communist." In his unexpected rant, he attacked Hillary, again, and Obama too. He announced he is refusing next week's debate. He blasted all the media, claiming all the polls are rigged.
Anyone who's paying attention politically now is or should be concerned from now to November 3, especially, and then from that time to January 20. It seems clear this President is already rather "melting down." I'm afraid it's only going to get worse and more so as we get closer to these dates.
He's losing it, folks. With it, he's also sealing his political defeat.
How bizarre that we are and must be concerned about our nation due to the man who is supposed to be leading us all.
Hundreds of attorneys and judges offer to support any Trump official opposing 'political misuse of the DOJ'
More proof, as though we need it.
'It is a slaughter': A former CDC head privately wrote to Robert Redfield asking him to resign in protest of the White House's coronavirus response
This broke yesterday. 
Dying in a Leadership Vacuum/NEJM
Top US Medical Journal Breaks 208-Year Precedent With Scathing Case to Vote Out 'Dangerously Incompetent' Trump
The New England Journal of Medicine finds the Trump administration's response to this pandemic "reckless" and "dangerously incompetent." And know this, keep in mind, this Journal has never taken a political stance before. Until now. Until this situation with this President and this pandemic. 
Esquire Magazine said it right.
Trump's Maskless Balcony Stunt Was a Portrait of American Empire in Decline
Last evening, in the Vice Presidential debate, this happened.
Pence Joins Trump in Refusing to Commit to Peaceful Transition
Vice President Mike Pence on Wednesday night joined President Donald Trump in refusing to commit to ensuring a peaceful transfer of power, dodging a question about how he would handle a Joe Biden victory and parroting Trump's baseless narrative about widespread mail-in voting fraud.
This news broke this morning.
Donald Trump Calls for AG Barr to Indict Joe Biden With 26 Days Until Election
He's losing his mind. He's desperate. He doesn't know how our government works. He thinks this is all like the companies he owned and he can do anything with them and to us, to us all. Insane. 
What isn't frightening about this is infuriating. This President and his Vice President seem to think we are their banana republic.
Thanks, Republicans.
And God help us all.
Links:
Democracy Isn't in Peril—It's on Its Deathbed
How You Can Stop America's Slide Toward Tyranny
What Comes Next Is Up to Us