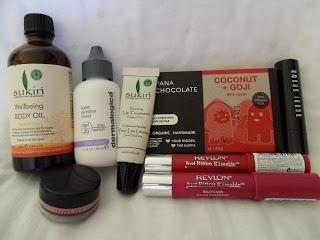 I'm a week late with this, but thought I'd post it anyhow. My November favourites are rather varied, I've been using a few different products to try and change up my routine and due to the strange weather we've had here, cold one day and hot the next.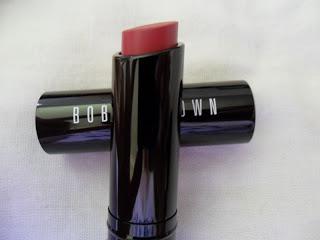 Bobbi Brown Creamy Matte Lipstick - I am all about long lasting lipsticks now that I have Chai. The only problem is that they are quite drying so I can't wear them every day, however Bobbi Brown's Creamy Matte lipstick is the perfect solution. It feels creamy (funny that) when I put it on, doesn't dry out my lips and stays put for most of the day. I was originally sent one to review, but loved it so much that I went and bought another one (with a gift card so I didn't break P100P). The color shown is Razzberry.
Sukin Wellness Body Oil - This weather has been making my skin go crazy. It's all dry and itchy with scaly patches and eczema. Gross. My Sukin Wellness Body Oil has been a lifesaver. I put it on straight after my shower at night and wake up with soft, hydrated skin. It also smells amazing. This is a limited edition product so stock up whilst you can. As a bonus, it comes with a Sukin Nourishing Lip Treatment. I've already purchased two back-up bottles!
Dermalogica Super Sensitive Shield Sunscreen - I am allergic to most sunscreens and have a terrible time finding sunscreens that don't irritate my skin. I'll use them for a week and then all of a sudden my skin gets really irriated and I can't wear it anymore. Thankfully this Dermalogica sunscreen is one of the few that I can use. It's light, not greasy and smells lovely. Winning.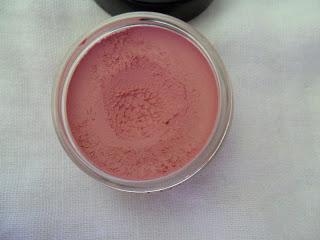 Inglot Cream Blush - I dug this out when I finished my Becca Cream Blush. Compared to most of the cream blushes I own this has a drier texture and more intense color. This means that it lasts longer and I only need to use a tiny amount so it will probably last forever.
Haus of Gloi Coconut Cream Lip Balm - Unfortunately I've finished this and as their lip balms are all limited edition I can't repurchase it, but I'll definitely be purchasing some more HoG lip balms, they are creamy, hydrating and all round lovely. 
Pana Chocolate - I am obsessed with this chocolate, it's amazing and the only chocolate I eat now. Unlike regular chocolate, Pana chocolate is filling so it's like eating actual food, not just having empty calories. I've found that since I switched to Pana Chocolate I no longer crave chocolate every day, I eat it a few times a week and really enjoy it when I do.
Revlon Kissable Balm Stains - All the hype about these is justified. They feel like a balm but wear down to a stain. The colours are beautiful and they smell like peppermint. 
Sukin Nourishing Lip Treatment - This is my new favorite lip balm. In fact I love it so much that it's one of my top five favorite balms. I misplaced it on Monday and was in a panic until I found it again. If I wasn't on P100P I would have gone out and bought two back-ups, it's that good. 
Friend Locator App - I know this is nothing to do with make-up but I am really loving this app. It lets hubby and I check up on each others location whenever we need to. Sounds creepy or stalkerish, but for us it isn't, it's more a convenience thing. I'm not normally a worrier but since I've had Chai I'm convinced that hubby is going to die in a car crash on his way to or from work. Friend Locator gives me peace of mind because I can see where he is and I know if he's still moving. 
You couldn't use this to stalk someone because both parties have to give their permission for the app to work and you have to leave your gps on.
I thought I'd also share some You Tube videos that I've been loving. 
Goss Make-Up Artist Blush Video
Michael Brown Bronzer Video