Thur., Nov. 5, 6:30 p.m.: Dogfish Head Craft Brewery Satellite Taproom at the West End Tavern (926 Pearl St., Boulder).

Guests will get the chance to taste a full lineup from Dogfish Head and meet the brewers themselves, live and in person.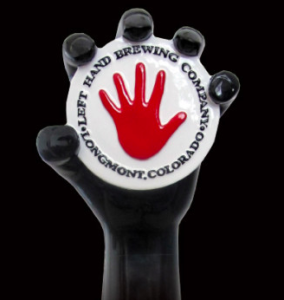 Fri., Nov. 6, 6:30-9:30 p.m.: An Evening with Left Hand Brewing Company at Baur's Restaurant and Listening Lounge (1512 Curtis St., Denver).

Baur's is partnering with Left Hand Brewing Company for a beer and food pairing dinner on

Thursday, Nov. 6 at 6:30 p.m.

– the second in their series of beer pairing dinners. The evening includes a 5 course meal with beer pairings, culinary demonstrations, time with Left Hand Brewing Company's brew master, and a Q&A. The event is $50 per person (includes tax and gratuity).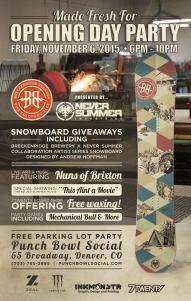 Fri., Nov. 6, 6-10 p.m.: Never Summer & Breckenridge Brewery Opening Day Party at Punch Bowl Social (65 Broadway, Denver).

This free parking lot party includes snowboard and swag giveaways, live art and music featuring Nuns of Brixton (The Clash cover band), special showing of the Never Summer movie "This Aint a Movie" at 9pm, free board waxing from 7Twenty Board Shop, plus a mechanical bull, sledge hammer game, bowling and more.

Come by early and grab your spot, plus catch the Punch Bowl Social happy hour from

3pm

–

6pm

to enjoy sweet cilantro wings, deviled eggs and cauliflower nachos with your choice of Old Man Cans for $2 (think PBR, Olympia and Miller Highlife).

Sat., Nov. 7, 6-9 p.m.: The Denver Bacon and Beer Brewer's Dinner at The Lobby (2191 Arapahoe St., Denver).

An intimate evening featuring five breweries and restaurants from the Denver Bacon and Beer Festival. The Denver Bacon and Beer Brewer's Dinner will pair five chefs and five breweries for a meat filled evening. The Denver Bacon and Beer Brewer's Dinner benefits Metro Caring and Project Angel Heart. 

Welcome Beer Great Divide Brewing Company Fresh Hop: Fresh Hop is a labor of love meant to be enjoyed today. Brewed in the fall with wet, whole cone hops from the Pacific Northwest, Fresh Hop is the embodiment of seasonality.  Savoring this delightful pale ale during harvest season ensures that its unparalleled grassy, citrus hop brilliance will remain uncompromised. 6.1% ABV, 55 IBUs Course 1 Block & Larder – Chef Lucas Forgy Purple Potato Causa with chilled salmon with house made bacon salad with The Post Brewing Company Townie Ale: Townie balances the rough and the smooth with an attitude that is never out of place. This beer delivers an amazing, complex hop aroma and flavor with a smooth malt backbone that will leave you wanting more. 6.2% ABV Course 2 Euclid Hall Bar & Kitchen – Executive Chef Jake Grant Ham salad "sandwich" with cured pork belly, pumpernickel croutons, aioli, dried fruit and arugula with Wit's End Brewing Company Jean-Claude Van Blond: Jean-Claude Van Blond is inspired by the action hero in all of us. It features a Belgian yeast strain and is built on a lighter malt profile with just a touch of oats for a silky body and some additional depth. Course 3 Second Home Kitchen + Bar – Executive Chef David Anderson Crispy Razor Clam "Chowder" with Semolina crusted razor clams, braised Tender Belly bacon, poached potatoes, celery, clam + bacon broth with Crooked Stave Artisan Beer Project Colorado Wild Sage: A Brett Saison incorporating fresh herbs, including white sage and lemongrass, as well as other rotating herbs foraged from the Rocky Mountains. 7.2% ABV Course 4 The Lobby – Sous Chefs Lance Esparza and Steve Daniher Beer Belly with hop cured confit pork belly over mashed potatoes and beer sautéed kale topped with brussel sprout leaves and liquid gold with Spangalang Brewery Ms. Behavin': Big malt character, balanced American hop profile, combo of dark fruit and subtle spice in the nose. 9% ABV, 35 IBUs Course 5 MAX's Wine Dive  – Executive Chef Kevin Savoy and Sous Chef Mike Jacoby Vanilla porter pound cake with peanut butter and banana gelato with candied bacon with Call To Arms Brewing Company Oats and Hose: Oatmeal porter with huge mouthfeel, yet incredibly drinkable. Rich flavor notes of chocolate covered cherries, with light sweetness. 5.25% ABV

Sun., Nov. 8, 2:30-5 p.m.: Bacon and Beer Festival at The Glitter Dome (3600 Wynkoop St., Denver).

Sunday afternoon, bring your appetite to the Denver Bacon and Beer Festival at The Glitter Dome (3600 Wynkoop St., Denver CO) from 2:30 – 5:00 p.m. The fourth annual festival will feature more than 50 restaurants and breweries.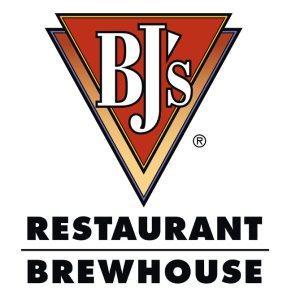 Mon., Nov. 9, 7 p.m.: Holiday Beer Dinner at BJ's Restaurant and Brewhouse (10446 Town Center Drive, Westminster).

The holidays mark a time to celebrate with friends and family. They also bring us some of the best seasonal offerings from craft breweries. We invite you to sample some of our favorite winter seasonals from around the country, each paired with delicious BJ's menu items. 
Warm-Up Beer: BJ's Annual Grand Cru
Course 1
Clam Chowder paried with St. Bernardus Christmas Ale
Course 2
NEW Root Beer Glazed Ribs paired with Lagunitas Brown Shugga' and BJ's Handcrafted Root Beer
Palate Cleanser: Anchor Winter Wheat
Course 3
Shrimp and Asparagus Penne paired with Samuel Smith's Winter Welcome Ale
Palate Cleanser: Samuel Adams Merry Maker
Course 4
Cookies 'n' Cream Pizookie with Kona Pipeline Porter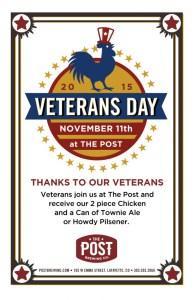 Wed., Nov. 11, 4 p.m.-close: Veteran's Day at The Post Brewing Co. (105 W. Emma St., Lafayette).

Calling all Vets! Join us at The Post this November 11. All veterans will receive 2 pieces of chicken and a Howdy or Townie can. Thanks for you service!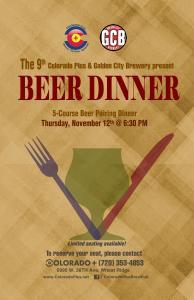 Thur., Nov. 12, 6:30-9:30 p.m.: Beer Pairing Dinner with Golden City Brewery at Colorado Plus Brewpub (6995 West 38th Ave., Wheat Ridge).

Join us once again for another special night with one of our favorite local breweries. We let our Chefs really have fun and showcase their talents in this 5 course, 5 beer pairing dinner. The brewer and the chef share their knowledge between each course, explaining their craft, and why the dish and beer are a match. We have always had great success with these and they are something to look forward to each and every time. Seats are limited, and go quickly so call or come in and purchase a seat today! $50/ person. Tax and gratuity not inluded.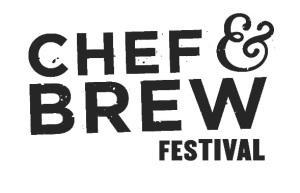 Thur., Nov. 19, 7-10 p.m.: Chef & Brew Festival at Exdo Event Center (1399 35th Street, Denver).

Enjoy dishes from over 20 different restaurants with over 50 unique beers.  Each ticket includes an Exclusive Chef & Brew Belgian Beer Glass and unlimited access to beer and food.  VIP Tickets include 1 hour early entry and signature festival T-shirt.  Once you've tasted all the pairings you get to vote for the overall winner!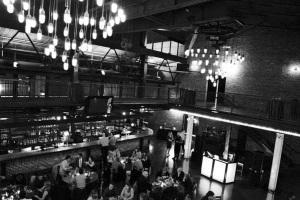 Fri., Nov. 20, 6-9 p.m.: MMMixer: craft cocktail + culinary pairing event at Mile High Station (2027 Old West Colfax Avenue, Denver). Note: While this isn't a "beer event" I still wanted to share, as it features local spirits and fare.

In the spirit of BrüFrou, the inaugural autumn MMMixer will feature exquisite cocktails from Colorado's finest whiskey distillers paired with expertly created one-bite dishes from top local eateries. Every single cocktail is perfectly paired with a chef-created one-bite dish to excite your epicurean senses.