Title: The Fall of Princes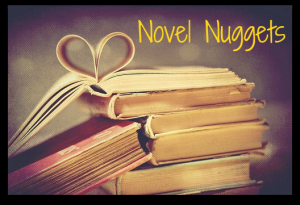 Author: Robert Goolrick
ISBN: 9781616204204
No. of Pages: 304
Genre: Literary Fiction
Origins: Algonquin Books
Release Date: 25 August 2015
Synopsis:
"New York City. The 1980s. Young men, princes all. Too much money. Too much freedom. They thought it would never end.

In The Fall of Princes, bestselling author Robert Goolrick brings to vivid life a world of excess and self-indulgence, where limousines waited for hours outside Manhattan's newest trendy club or the latest dining hot spot. Where drugs were bountiful and not refused. Where no price was too high and flesh was always on offer. Where a quick trip to Europe or a weekend on the coast or a fabulous Hamptons beach house were just part of what was expected. When the money just kept coming, and coming, and coming . . . until it didn't.

Looking back on a Wall Street career that began with great success and ended with a precipitous crash, Rooney tells the story of how he and a group of other young turks made it to the top in the financial world and then, one by one, took a fall. For some, it was tragic; for others, it was the simple but bruising act of yielding to a life of mediocrity. For Rooney, however, it became a lifelong struggle to maintain a sense of dignity and to cling to the illusion of the life he once led.

Stunning in its acute observations about great wealth and its absence, and deeply moving in its depiction of the ways in which these young men learn to cope with both extremes, The Fall of Princes takes readers on a journey that is both starkly revealing and dazzlingly entertaining, a true tour de force."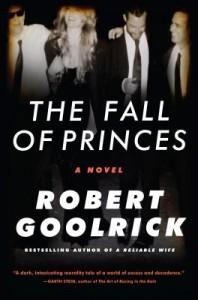 Newton's Law of Gravity applies just as much to the wheelers and dealers who made the 1980s synonymous with excess as it does to apples. Thus, the stage is set for Robert Goolrick's latest novel.  The Fall of Princes is an exploration of what happens when the golden boys of the 1980s Wall Street must grow up and face the real world. The story has all of the sex, drugs, and partying that one would expect of a story set in the 80s, but it is not the main focus. If anything, that particular element of the story is nothing but the benchmark for Rooney's downward progression. It is not the cheeriest of novels, as readers experience Rooney's rise and fall as well as that of his friends. Moreover, Rooney is not a nice person. Self-centered and shallow, he is trying to garner sympathy where none really exists. However, what it lacks in happy endings is offset by the deep reflections and observations he makes. Told with Mr. Goolrick's precise writing, it is an introspective that gives new insight into a bygone era and into the psyche of those who were seduced by such a lifestyle.