Title: Good Enough to Eat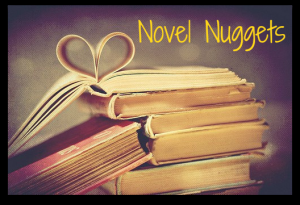 Author: Stacey Ballis
ISBN: 9780425229637
No. of Pages: 320
Genre: Contemporary Fiction
Origins: A long-ago trade show
Release Date: 7 September 2010
Synopsis:
"Former lawyer Melanie Hoffman lost half her body weight and opened a gourmet take-out café specializing in healthy and delicious food. Then her husband left her-for a woman twice her size. Immediately afterwards, she's blindsided by a financial crisis. Melanie reaches out to a quirky roommate with a ton of baggage and becomes involved in a budding romance with a local documentary filmmaker.

In this warm and often laugh-out-loud novel, Melanie discovers that she still has a lot to learn about her friends, her relationships with men, and herself-and that her weight loss was just the beginning of an amazing journey that will transform her life from the inside out…"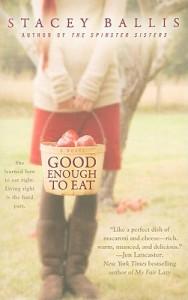 Cute and easy but this genre is just not my cup of tea. I struggled with the message of the novel too as it is the opposite of accepting all body types. In that aspect, it was very disappointing. I really need to stay away from women's fiction.