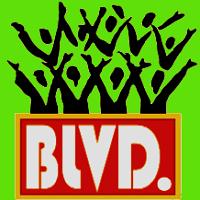 The BLVD Association announced it will host the second annual Music of the Season Choral Competition on Small Business Saturday, Nov. 30 at 5 p.m. on The BLVD. The event will feature live musical performances by award-winning choirs from Palmdale and Quartz Hill High Schools competing for $800 in prizes. Admission is free and the public is encouraged to attend, as well as vote to select the winning choir.
"The arts are a vital component of youth education," said Erica Allbee, BLVD Association Vice President and owner of All About Fitness gym. "As a singer in a band myself, music is particularly near and dear to my heart. The BLVD Association is proud to help support these gifted young musicians and provide them with a venue to showcase their talent."
Patrons are encouraged to come early and enjoy a day of shopping, dining and entertainment on The BLVD prior to the competition.
"Small Business Saturday is all about celebrating and supporting the individual entrepreneurs and mom-and-pop shops that make Main Street America unique," said Jill Cooper, BLVD Association President and Vice President of Antelope Valley Bank. "When you choose to do your shopping at a small business rather than a big box store, more of your money stays local. It circulates in our local economy and helps support further job creation for your neighbors, friends and family. When you shop local, everybody wins."
Many BLVD businesses are offering a variety of specials and discounts in honor of Small Business Saturday. Below are just a few of these discounts:
• All About Fitness (500 W. Lancaster Blvd.): Join for just $25 and pay nothing additional until 2014 (gift certificates available)
• Backdrop (715 W. Lancaster Blvd.): 15% off any one item
• Forge (742 W. Lancaster Blvd.): 25% off any one item
• Giannini's Bistro & Grill (858 W. Lancaster Blvd.): Bring in a receipt from any downtown business and receive a FREE dessert or appetizer. (Table discount maximum: $12)
• Graphic Experience (624 W. Lancaster Blvd.): A miniature framed version of either a Doug Oliver or the iconic "Pearblossom Highway" by David Hockney for just $45 (business hours: 10:00 am – 6:00 pm)
• MollyKate's Gifts and Tea Room (730 W. Lancaster Blvd.): 25% off the entire store
• Renaissance Art Center (647 W. Lancaster Blvd.): Free Class Pass (one free class of any choice) to the first 50 guests; holiday gift certificates available for art classes (business hours: 12:00 – 6:00 pm)
• Sassy Couture (706 W. Lancaster Blvd.): 40% off any one item
• Sutton Photography (44803 Beech Ave.): Bring a new, unwrapped toy to donate to Toys for Tots and receive a complimentary portrait session (good through Dec. 19)
• Vintage Styles Now (759 W. Lancaster Blvd.): 25% off all Made in USA Pin-up, Retro and denim apparel. Sizes small – 3X. (Good through Sunday, Dec. 1)
In addition to Sutton Photography, shoppers can also donate to the Marine Corps Reserve Toys for Tots program at Pueblo Viejo Restaurant, Renaissance Art Center, and Sassy Couture.
After a day of shopping, dining and entertainment, the choral competition will begin at 5 p.m. on the Bandstand Stage in front of BeX Grill, located at 706 W. Lancaster Boulevard. The choirs from Quartz Hill High School, directed by Aaron Foley, and Palmdale High School, led by Mike McCullough, will perform.
Two prizes will be awarded. These will include a $500 Judges' Choice Award, with the winner selected by a panel of three community judges, and a $300 People's Choice Award, which will be chosen via audience vote. One school may win both prizes. Audience members can obtain ballots from any retail shop on The BLVD on Small Business Saturday. Ballots must be submitted immediately following the choral performances.
"The Music of the Season Choral Competition is a fun, family-friendly event that will help you get your holiday shopping season started off right," added Allbee. "We encourage the community to come out and support local arts education while also enjoying a day on The BLVD. The age-old rivalry between the Rebels and the Falcons is bound to make for a great show!"
For a complete listing of BLVD businesses and events, visit http://www.theblvdlancaster.com.