notloB Folk Concerts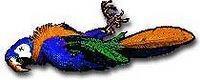 presents.....
Flynn Cohen and the Deadstring Ensemble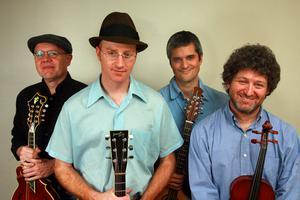 Thursday, October 20, 8pmLoring-Greenough House12 South StreetJamaica Plain, MAMore info at the notloB website
Guitarist/composer Flynn Cohen leads his own band of string geniuses performing original multi-genre acoustic music. Primarily instrumental, they combine influences ranging from Irish traditional music, old-time appalachian, bluegrass, folk-rock, and early music. The band consists of some of the finest and most experienced acoustic plucked-string players in America.
Personnel:
FLYNN COHEN–guitar/mandolin/vocals
Acoustic Guitarist Flynn Cohen has performed all over the world with many notable acts in traditional and contemporary acoustic music. He can be seen on concert and festival stages with the neo-trad folk band Annalivia, legendary Irish Accordion player John Whelan, fellow trad guitar player Matt Heaton, modern bluegrass band Tony Watt & Southeast Expressway, and his own group of acoustic string wizards, TheDeadstring Ensemble.
Flynn has also performed with HALALI, The Sevens, Aoife Clancy, Cathie Ryan, Lawrence Nugent, Skip Healy, Joe Derrane and Frank Farrell, John McGann, Matt Glaser, Adrienne Young, Jake & Taylor Armerding, Gail Davies, Gilly Martin, Malibu Storm, Bruce MacGregor, Lissa Schneckenburger, Laura Cortese, Mark Simos, Women of Ireland, The Vancouver Symphony, the Orchestra of Indian Hill, Revels, and Footworks Percussive Dance Ensemble, among others.
He studied Music at Dartington College of Arts in Devon, England and at Mills College in Oakland, California and now teaches in the Music Dept at Keene State College in New Hampshire, as well as The Music Emporium in Lexington, Massachusetts.
JOHN McGANN–guitar/mandolin
former national mandolin champion, professor in the Strings dept. @ Berklee College of Music, author of many books and articles on guitar and mandolin playing, one of the finest improvisors in the world

MATT HEATON–guitar/bouzouki
Irish guitar & bouzouki virtuoso, famed for his world-wide performances with husband-wife duo Matt & Shannon Heaton, has accompanied many traditional musicians of note including the Boys of the Lough, has a Master's degree in classical guitar, also performs on electric guitar in his Surf band Matt Heaton & the Electric Heaters
DANNY NOVECK–guitar/fiddlenoted multi-instrumentalist and well-known dadgad guitar accompanist, composer of the tune "Sligo Creek"