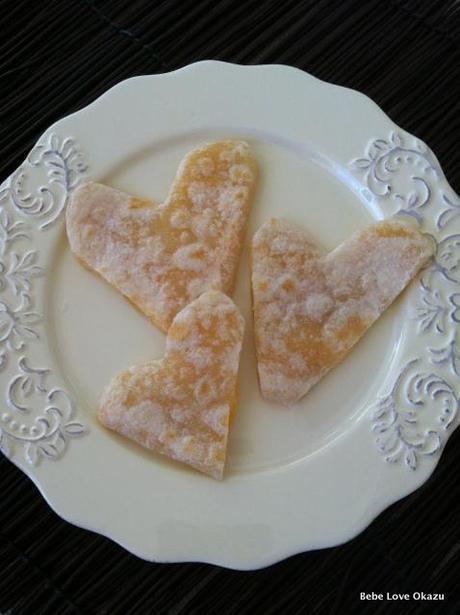 I haven't wanted to cook much, and I'd like to blame my cooking "slump" on our recent heat wave, but the fact that we have the A/C blasting practically all day long, doesn't really give me an excuse not to cook in our ice-box-home. :)
Last week, when I was putting Bebe E to sleep, we were lying down after I read her a few stories, and she said to me, "Mommy, will you make me tomato soup." I said, "Sure sweetie, I will make you tomato soup one of these days." She then replied, "Because I really like Nordstroms tomato soup."
Yes, if you're thinking what I'm thinking, we've probably ordered one too many bowls of tomato basil soup at Nordie's cafe. BUT I must admit, it's pretty amazing and by far, one of my absolute favorite soups!
Aside from my Bebe's request for tomato soup, which I haven't gotten around to making (recall cooking slump), any other given day, if I ask Bebe E what she would like to eat for lunch, four out of seven days, she will say, "quesadilla". (We don't eat quesadillas four times a week but definitely at least once or twice a week.)
So today I'm sharing with you Bebe E's favorite lunch: quesadilla. Nothing fancy, right? Well, my daughter is a whole 'nother level of diva at times. This is how our conversation about lunch goes:
Bebe E: "Mommy can you please make "heart" quesadilla."
Me: "What do you mean sweetie?"
Bebe E: Using both hands, with her index and thumbs she tries to make a heart shape to show me what she means. "I don't want "triangle" quesadilla anymore." Note, when I cut the semi-circle quesadilla into pieces they become triangles. "I want heart quesadilla."
Me: "Ok, so you want me to make you heart-shaped quesadilla."
Bebe E: "Yes."
Me: Thinking to myself, where in the world does she get this stuff? "Sure sweetie, I can make you heart-shaped quesadilla."
So there you have it. Heart shaped quesadilla. Other days she will tell me she wants "diamond" quesadilla or "circle" quesadilla. Her favorite, however, seems to be "heart" quesadilla.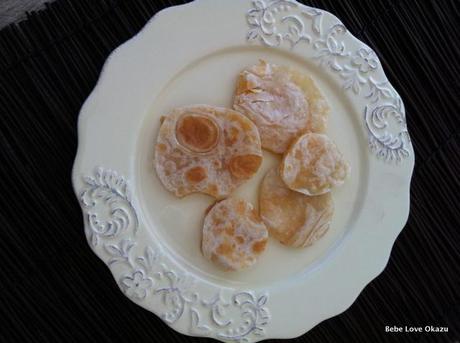 Are you wondering what happens to the scraps after I cut quesadilla shapes? I usually eat them as I'm trimming the quesadilla pieces with my kitchen shears. :) Don't want to waste food, you know. Sometimes I will end up making a quesadilla for myself too! There's something comforting about warm gooey cheese all wrapped up in a nice flour tortilla.
Try these quesadillas for your little one (or yourself) with Guacamole for Bebe.
Nothin' Fancy Quesadillas Print
Recipe type:
Main
Author:
Judy | Bebe Love Okazu
Ingredients
Low-fat finely shredded cheese blend (monterey, jack, cheddar, etc.)
Uncooked flour tortillas (available at Costco)
Shredded chicken, optional
Guacamole for Bebe, optional (see Recipe page)
Directions
Heat pan to medium heat. Gently cook the tortilla on both sides.
Before the tortilla gets crunchy, spread some cheese on half the tortilla, fold over and cook for another minute until the cheese melts.
Allow the quesadilla to cool just a bit. Using kitchen shears, cut quesadilla into desired shapes: diamonds, hearts, circles, squares.
Serve with Guacamole for Bebe, optional.
Notes
Try adding shredded chicken. It's perfect with leftover Costco rotisserie chicken.
2.2.8