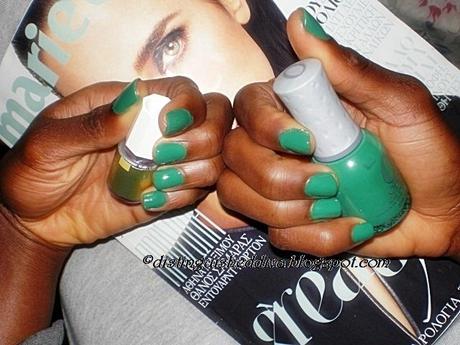 You all know about my search for the perfect emerald nail polish.
Its over now, I have found my emerald love and its this amazing one from Orly.
Its part of their fall colours for last year 2011.
Its called Lucky Duck, I have never use any products from Orly even though I have been seeing them on the counter of some cosmetics shops.
When I saw this color I just grabbed it and went straight to the counter.
I paid 10 Euros for a 18mL bottle. I find it later on-line for a cheaper price though, I will leave a link below the review.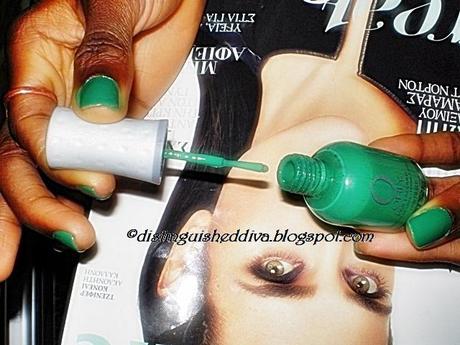 About the polish/ Its a an opaque green that give you that deserved and runway emerald color with only one coat, I love that a lot.
The brush is very long and broad which provide a very evenly application without streaking.
The finishing look before adding a top coat is a high gloss and since I apply a top coat (I will tell you about that later) I can't tell you  in fact how long it take to dry on its own.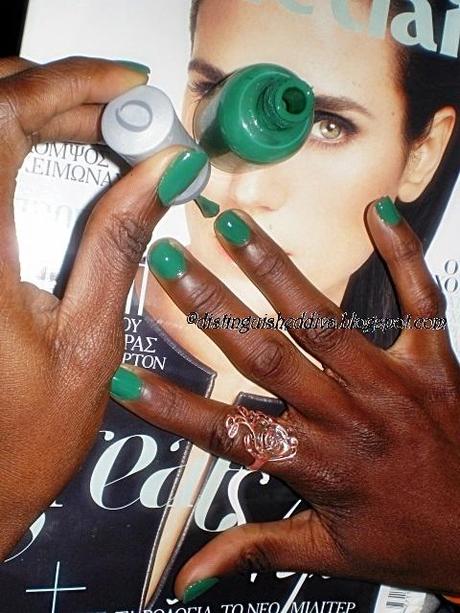 The most amazing thing is that it does stays on my nails for more than 7 days without even  a mini chip. Remember I always do the dishes with a glove and also take my bath twice a day since I am always sweating after a hard work out session on the track.
So yeay!!!!! I love it!
You can find it Here on-line for $6.96 on Amazon.
So I am pretty impress with this brand and will try to buy other colours too.
Have you use any Orly polish ?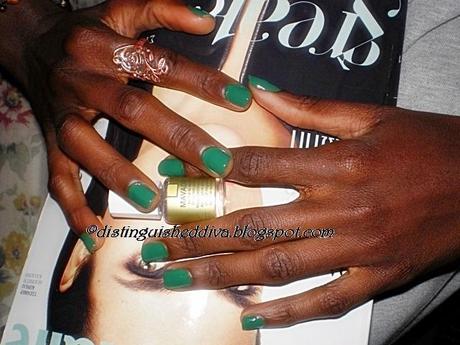 Thank you all for reading and Have a wonderful weekend.
A tout a l'heure.Bisous.

This is not a sponsored post, I bought this with my own money.