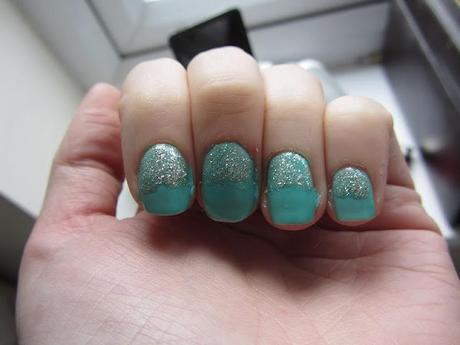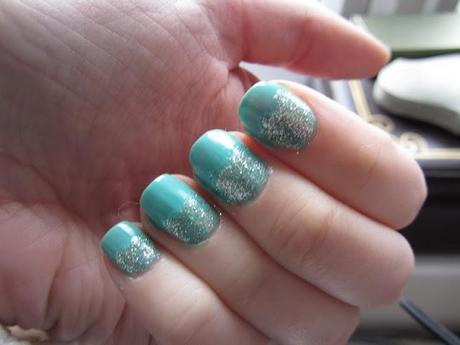 I saw this on another blog recently, but I can't remember for the life of me who's blog it was, so if it was yours, thank you.
This is such a simple nail design, but I really love it. It's surprising what a splash of glitter can do to uplift a nail polish. I really can't wait to use this design with more colours.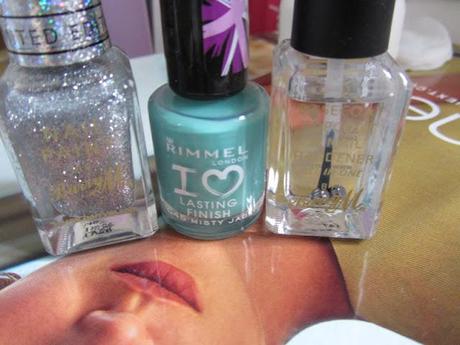 What I used: Rimmel Lasting finish in Misty Jade £2.99 Boots Buy here! Barry M limited edition glitter £3.99 Boots Buy here! Barry M 3 in 1 Nail Paint £2.99 Barry M Buy here!
I've spent a bit of time recently looking at nail art on blogs, and I'm really looking forward to trying some of the designs. In particular I'd like to mention the designs on coleyyyful, you should definitely check them out if you're in need of some 'nailspiration'!
Please let me know if you have any other blog's you'd like to recommend.
Happy Easter weekend x x
K