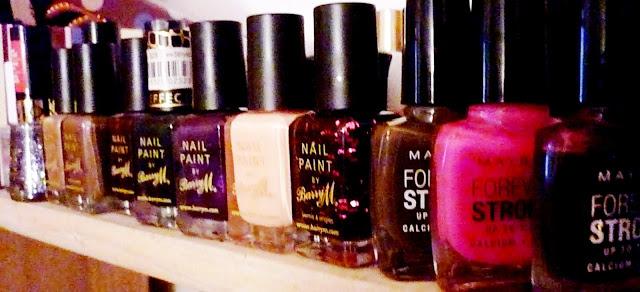 I am a nailvarnishaholic! I cant leave the house without nail varnish on, I hate the way my nails look without it.  I love seeing my nails freshly painted and all shiny.  NOTD posts will likely be a regular post topic for this blog as I love to try out new things.  As you can see I have my nail varnishes on a shelf, this is just the front row and there are around 5 rows of varnish pots on this shelf!
Anyway, back to today's nails :)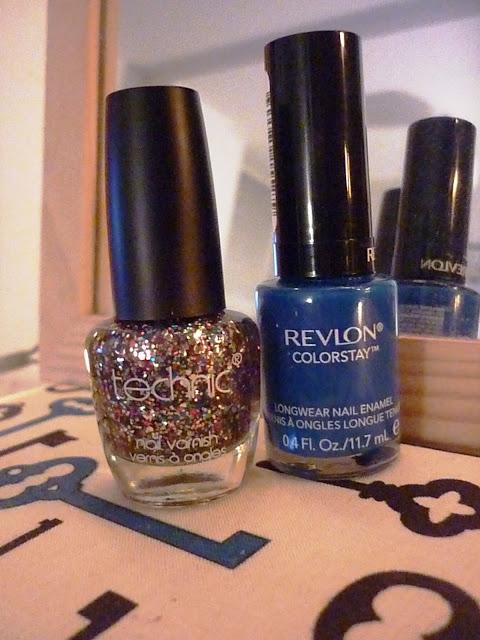 Today I am wearing Revlon Colorstay in indigo night 180 with an accent nail of Technic Carnival.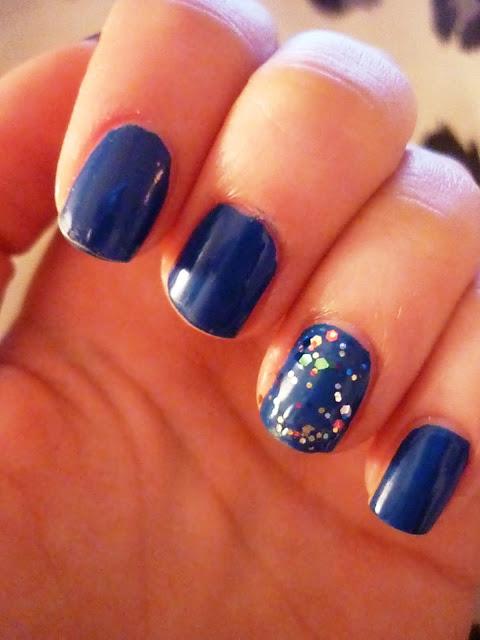 I feel like I have to have some sort of glitter on my nails at the moment to keep them a little festive! 
Any suggestions of what nails I should have next??  It takes me ages to decide! 
Thanks for reading! Hope you have all had a good day, please come back soon! :) It makes me happy!
Dodi xo