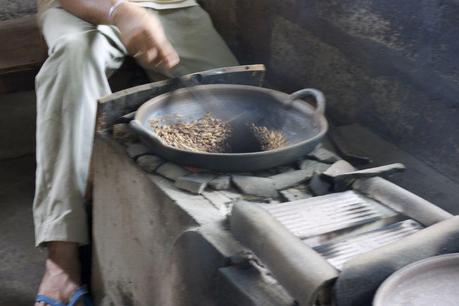 Coffee and I have something of a love/hate relationship.
I went 2+ years savoring a steaming hot soy latte over my desk every morning, and then, suddenly, only a small cup started making me so jittery I felt like I'd been drugged by a Starbucks barista gone bad.
Goodbye, coffee. Hello, green tea.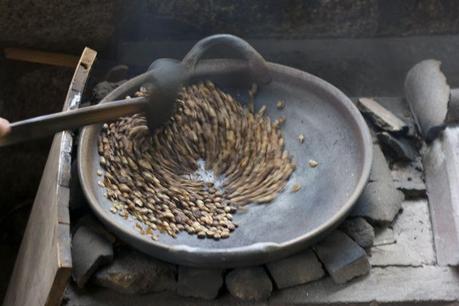 Jesse, on the other hand, positively adores his morning cup of tar (I love coffee slang), so I continue to intermittently brave the full 12 hours of shakiness that comes with a single espresso shot to sample some of the best. 
Earlier on this week, we set off on a day of adventure with our new Balinese friend, Dego, that eventually brought us to one of Bali's most infamous (and delicious) attractions - the kopi luwak coffee plantation.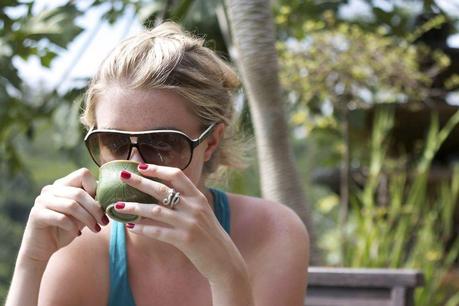 Kopi luwak is the most expensive and low-production coffee in the world - in the US it sells for between $100 - $600 per pound. It also passes through a strange marmot-like animal's intestinal tract, so it's basically coffee made from poo. Might as well be totally clear here. 
In more detail, to make kopi luwak, certain species of Asian Palm Civets (or luwaks) are fed Indonesian red coffee cherries, which eventually pass through undigested in their droppings after going through a mysterious chemical process that somehow renders the beans smoother and less acidic than those used for regular coffee. These seeds are then collected, cleaned, roasted and dried to produce some of the least bitter and most complex coffee I've ever tasted.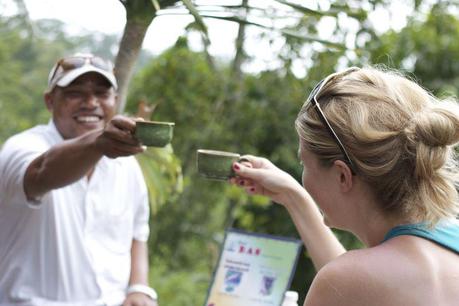 The coffee plantation we visited gave us full view into the entire process - from the cages of palm civets and the cleaning and roasting of the beans to the deliciously smooth brew that results. I'm not usually too squirmy about unusual foods, but it definitely was a little odd to think about this particularly strange journey of coffee fruit to cup.
Nonetheless, Dego, Jesse and I purchased a full kopi luwak sampler (which cost 50,000 rupiah, or roughly $5 USD) and proceeded to down the whole lot - all while looking out on a remarkable vista of lush tiered rice fields and a slowly setting sun. With some pretty major differences (coffee, rice fields, 90 degree weather in February), the whole experience actually felt bizarrely reminiscent of late afternoon wine tasting in Sonoma.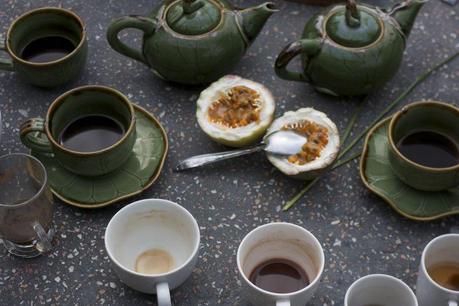 While the kopi luwak was certainly quite tasty, even unaduleterated by cream or sugar, why anyone would pay $100+ in the US for a few cups of coffee is still beyond me. A delicious bottle of pinot noir on the other hand? Completely understandable.