Sometimes I do get a little carried away with all the wonderful details, like the villages or the flowers along the sides of the roads, forgetting that I wouldn't have discovered these wonders, had I not pedaled over the passes which make Ladakh so impressive,( in)accessible (depending on how you look at it!) and alluring. Besides, I never finished the set of posts I was to complete on these majestic passes that punctuate the Manali-Leh Highway. So here they are!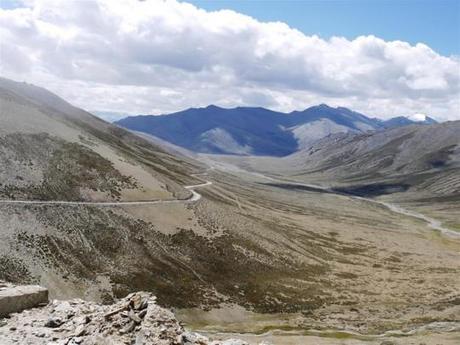 The approach up the Taglang-la, also referred to the highest motorable pass (5330m) on the Manali-Leh highway. This very gradual looking climb will leave you gasping and groaning up every one of the oxygen deprived 17 kilometres.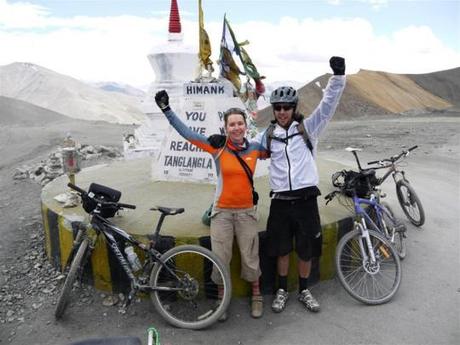 Feeling on top of the world, Benjamin and I are pretty pleased that it's all downhill from here. It was a triumphant moment for us to have shared the exhilaration and thrill we both get from cycling and then reaching the top of this one! (especially that Ben is like my younger brother)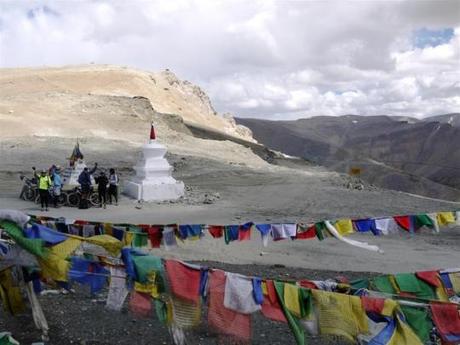 The Taglang-la (5300m). 'Unbelievable is it not it?' reads one of the roads signs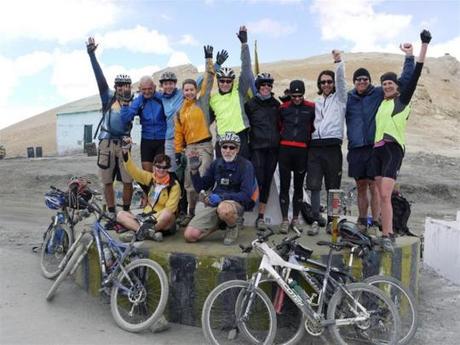 Hard not to take these kinds of pics - not often that you get this high on pure human power!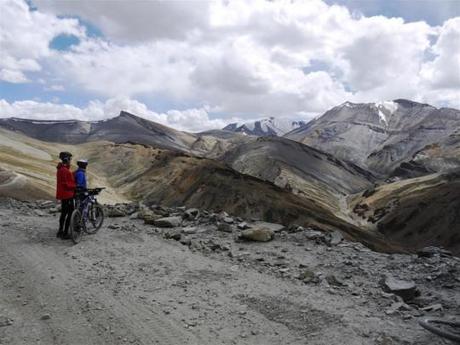 Photos never do justice to the enormity of Himalayan landscapes. Despite the urge to whizz down the other side not breaking, Viv and Caroline take a few minutes on the way down to appreciate the scale.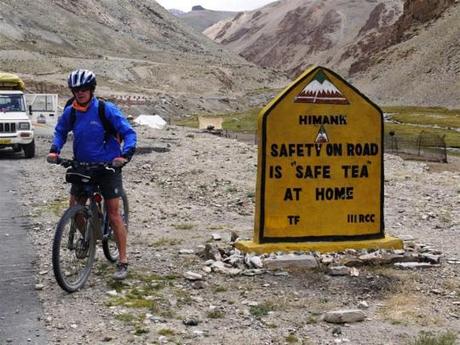 The 'bottom' of the pass and they couldn't have said a truer word. I think SA roads dept could take a few signage tips from these guys.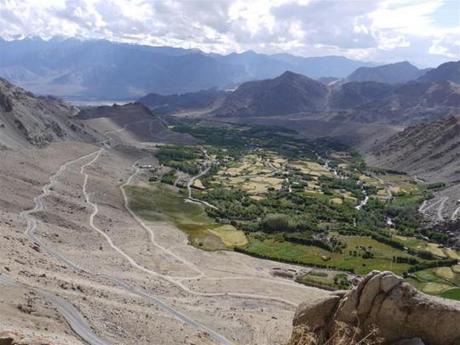 ....and finally the Khardung-la, famously known as 'the highest motorable road in the world' at 5600m. Actually more like 5400m, none the less its way up there and may not be higher than a pass in Tibet, but the Khardung actually goes somewhere useful - the Nubra Valley on Tibetan/Pakistan border. This photo is taken on the ascent about 8km into the 40km slog, my 3rd time and possibly my last time on a bike!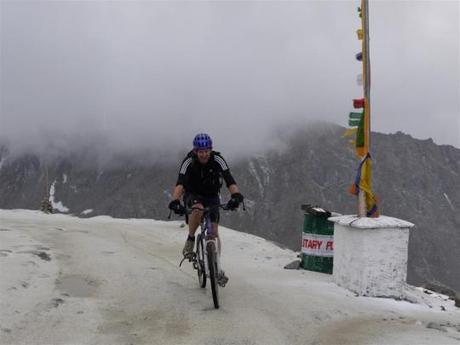 Experiencing weather at these heights is to be expected. Here Mike battles on through the final kilometres in freezing hail stormy conditions!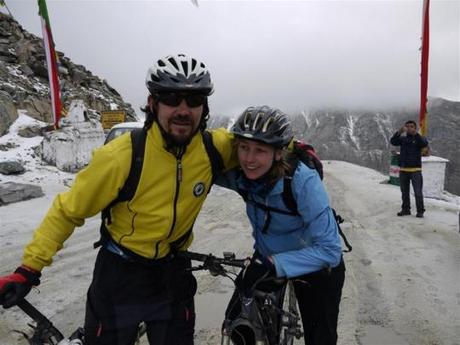 Its hard not to be weeping in joy and relief after 5 tough hours of pedaling over one of the highest roads, on the largest mountain range on earth, and in particularly tough conditions. There is something quite humbling in the achievement. Carlos hugs Caroline in celebration.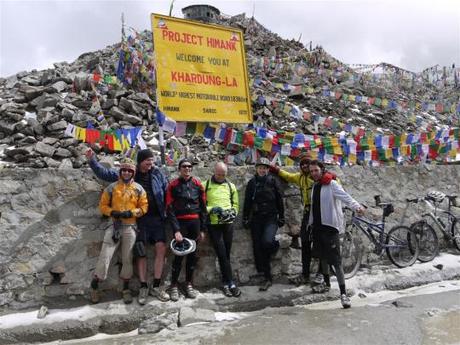 Putting the feat into perspective: only 6 out of our group of 12 completed the challenge - Mike, Alex, Charles, Carlos, Caroline and Ben (I have to admit that this time I didn't make it and lost interest half way up)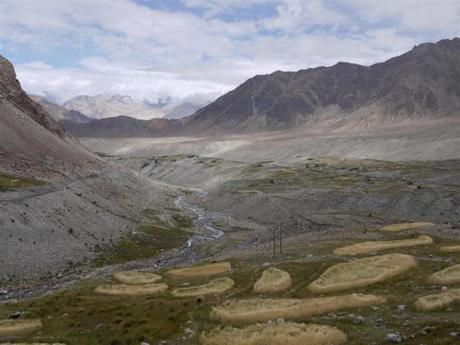 Views into the beckoning Nubra valley (on the other side of the Khardung-la pass)
Advertisement