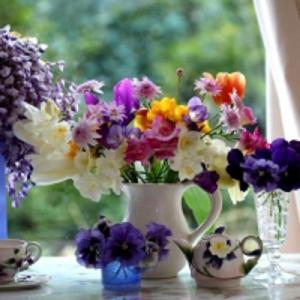 Tuesday, March 28, 2006 at 1:10 PM EST
I can't stand people who don't know how to stay out of other peoples affairs. Always in somebody else's business when they can't take care of their own. When people are miserable they don't like to see you carefree and happy.
Some of these people think they know everything and those are usually the ignorant ones, thinking that they know more about your life than you actually do when they don't know shit! Every little thing they see they poke and pick at making more out of it than what it really is.
They all love gossip but they can't handle it when other people talk about them. They are total freaks when it comes to what is considered "juicy rumors" that they enjoy then continue to spread. They do it to everybody.
I thank goodness i am not in the same category of people like them. I'm into living a productive life. Making sure that i am healthy, content, and achieving the things i want. I don't have time for their pathetic way of life. I prefer my own lifestyle any day of the week! I have a peace of mind, respect for myself, and a great sense of purpose.
If they all had something truly substantial in their life maybe they wouldn't have so much extra time on their hands worrying about what others are doing.