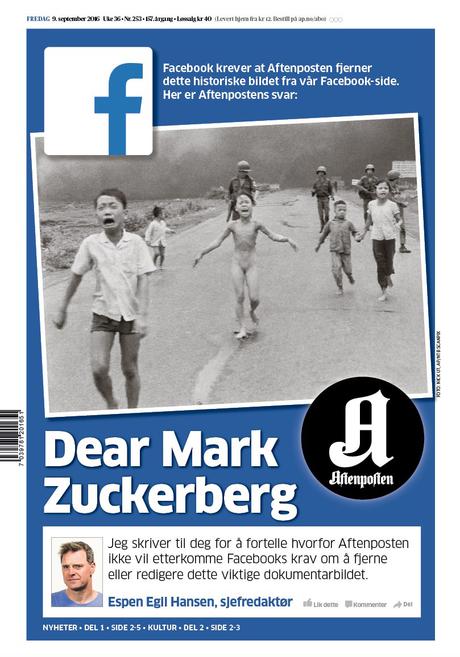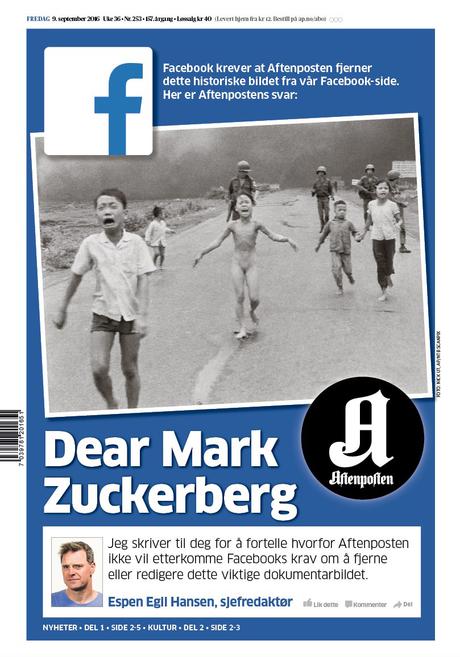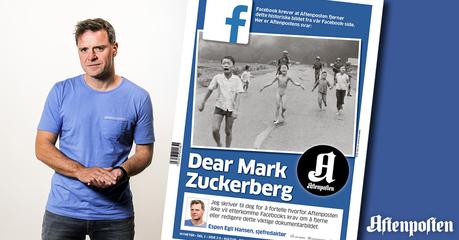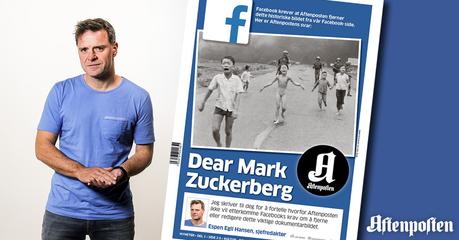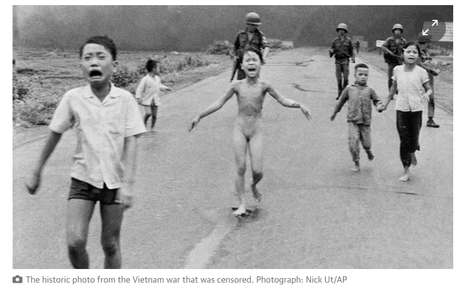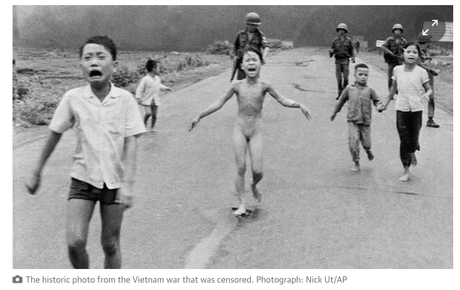 The Terror of War, a Pulitzer prize-winning photograph by Nick Ut
Technology: marvelous, powerful, full of pleasant surprises and for men of a certain, like me soon graduating to the adjective septuagenerian, full of wonders that never cease to amaze.
Take, for example, the events of this past week: I was running in Amsterdam in the middle of the week when my iPhone rang, it was my "doorman" at the building of my Tampa, Florida home.  Someone was buzzing me at the door there, so I needed to just press a number on my iPhone to let the person in.  I was waiting for a repairman and had made sure my daughter was at home to welcome him.  So, in a second, I pressed the appropriate number on my iPhone while running by the Amstel river and, presto, the door opened 5000 miles or so away in Harbour Island, Tampa, Florida.
Amazing and magnificent technology, indeed. The kind that makes life easy and less complicated.
But this same week, another tech related story that was not less amazing in terms of artificial intelligence and its reach, also made the headlines and even the front page of Aftenposten, Norway's largest daily newspaper.  
This was a story of artificial intelligence not yet perfected, at least in terms of curating journalistic content.
Last week Facebook took a strong step to liberate its Trending Topics feed from those human curators and copy editors who oversaw the selection process. Instead, it gave more control over to an algorithm.
Perhaps one of the first major newspapers to have felt the impact of the effects of that editor called Mr. Algorithm has been Aftenposten, Norway's most important newspaper.  Disclaimer: Aftenposten is one of my clients.
When Espen called he and his team had just finished producing the Friday, Sept. 9 edition, and a front page with an open letter addressed to Facebook CEO Mark Zuckerberg. The headline read: Dear Mr. Zuckerberg.
Espen proceeded to fill me in on the details:
Norwegian writer Tom Egeland wrote a piece for Aftenposten that featured The Terror of War, a Pulitzer prize-winning photograph by Nick Ut that showed children – including the naked 9-year-old Kim Phúc – running away from a napalm attack during the Vietnam war. Egeland's post discussed "seven photographs that changed the history of warfare" – a group to which the "napalm girl" image certainly belongs.
The photo of the girl became an iconic symbol of the Vietnam War and it probably one of the most memorable images of photojournalism in the 20th Century.
But, Facebook's algorithm saw it in its most pure sense: a naked child. As such, it took action: Facebook sent Aftenposten a message asking the editors to either remove or pixelize the photograph.
"Any photographs of people displaying fully nude genitalia or buttocks, or fully nude female breast, will be removed."
Egeland was subsequently suspended from Facebook.
Before Aftenposten could respond, Hansen writes, Facebook deleted the article and image from the newspaper's Facebook page.
The Aftenposten response
In his open letter, Hansen points out that Facebook's decision to delete the photograph reveals a troubling inability to "distinguish between child pornography and famous war photographs", as well as an unwillingness to "allowing] space for good judgement".
"Even though I am editor-in-chief of Norway's largest newspaper, I have to realize that you are restricting my room for exercising my editorial responsibility," he wrote. "I think you are abusing your power, and I find it hard to believe that you have thought it through thoroughly."
Espen is one of the busiest editors I have ever worked with, with ten thoughts per second sometimes, one of the reasons I relish working with him.
He told me that he feels Zuckerberg is abusing his power over the social media site.   
"I am upset, disappointed – well, in fact even afraid – of what Facebook is about to do to a mainstay of our democratic society," he said.
"I want to make sure that people become aware of this incident," he told me. "As journalists we need to react, to discuss this issue and to make sure that the role of journalism in a free society is not something that is taken lightly."
Facebook as publisher
If one asks Mark Zuckerberg if Facebook is, indeed, a media company, he will say that it isn't.
Speaking in Rome last month, Zuckerberg addressed the question of Facebook's role in the news media and appeared to downplay his editorial responsibilities.
"We are a tech company, not a media compan. The world needs news companies, but also technology platforms, like what we do, and we take our role in this very seriously."
Yet, publishers around the world are aware that Facebook is a diving board that millions of readers use to jump into their stories, part of the reason that we often discuss the end of the home page, with more people coming to a newspaper or magazine website via a link to an article.
Ironically, it is Espen Egil Hansen himself who  says "we produce a thousand pages each day", referring to this very same point, how users get to where they are going by a link on social media, most often Facebook.  This has led to Espen's idea to do away with the homepage and experiment with a "card" system that is created for mobile platforms, not a website.
When algorithms curate the news
Facebook's algorithms probably need a bit more perfecting before they can do the job in a more acceptable way. Fans of artificial intelligence say it will. That it is all a a matter of time.
So far, those algorithms are experiencing growing pains at Facebook: 
--Recently, the Facebook algorithm promoted a news item about a man engaging sexually with a McChicken Sandwich, because it was generating copious clicks on the internet, thus trending.
—The algorithm picked up a false report that Fox News was dropping its star anchor, Megyn Kelly, because she had come out in support of Hillary Clinton. She had done no such thing.
--We remember that a May 2016 report by  Gizmodo informed us that the Facebook trending bar was deliberately suppressing articles from conservative news sites. This set off a firestorm that saw Zuckerberg making personal outreach to top conservatives.
--Not long ago, a photograph was found to be not acceptable for Facebook, as the female subject was "too fat". The photo was banned for depicting a body in 'undesirable manner'
   This is not to say that human editors have always make the most intelligent and acceptable choices when it comes to the stories they select for the readers' consumption, not at all. A question that lingers after reading the Aftenposten story and its brush with Facebook's algorithmic editor:  What next for artificial intelligence and news?
   Let's prepare ourselves for algorithms to move into the newsroom. We are now in the infancy of this. A friend computer scientist to whom I related the story of Aftenposten put it to me succintly: "Give it time. There is no reason why these algorithms can't be programmed to be very discerning in the selection of content, drawing from data from a variety of sources to separate one photo or story from each other and to place it in the right context. It is a matter of time and, in technology, time moves fast."
   But, perhaps as a bit of consolation, my friend the computer scientist, added: " Journalists are still needed, for sure. You guys need to work with Facebook, you need to relate to the programmers every nuance about the selection of stories and photos."  He reminds me that there is already artificial intelligence capable of recognizing emotions and even learning more.​
   For now, the emotions run high at Aftenposten and elsewhere in the journalistic community.
TheMarioBlog post # 2487
Please enable JavaScript to view the
comments powered by Disqus.
comments powered by

Disqus