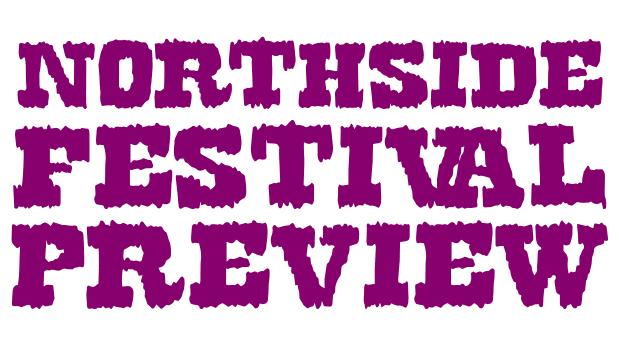 Northside Festival isn't a festival in the truest sense of the word — there are no stages, no set times and sure as hell no danger of copious amounts of mud. Still, the mini- SXSW gets bigger and better every year. This year over 350 bands big and mostly small are taking over Williamsburg and Greenpoint for showcases in basically every bar and venue. It's going to be a wild weekend and we can hardly wait.

There really aren't traditional headliners at Northside Festival, as it caters to discovery of the unknown and left of center. That said, you can still see some pretty huge indie acts play some pretty great venues over the weekend. Perhaps the biggest being the sold out shows of The Walkman, who've been helping shape indie rock for the last 15 years and Solange, whose True EP made some serious waves last year.

There are more than 300 bands playing Northside this year, everything from country to hardcore punk. No, there aren't any HUGE bands that make the line up, but that is hardly the point. This weekend in Brooklyn you'll be able to see indie bands their prime and discover potentially hundreds of new act. So, yeah, good job Northside. (A+)

Solange
We caught her a couple times since True came out and every time has been a party and a half! That girl knows how to put on a show as well as she can wear brightly colored pantsuits (read: very, very well). It's old school Soul smashed up against indie-pop, making it basically the most danceable thing in the world. And don't lie, you know you want to throw down some freaky moves. Solange is playing a free show in McCarren Park on June 16th — doors at 3pm.
Bleached
This is another one of the bigger bands playing Northside this year, they've gained quite a following for their catchy melodies and fuzzed out guitars. Slowly but surly these ladies won't be playing small venues anymore, so make sure to get a glimpse of them in the dirty clubs where they sound their best. They play Knitting Factory on 6/13.
Majical Cloudz
Impersonator is one of the most hauntingly beautiful records of the year and is bound to make Majical Cloudz a name on everyone's lips soon enough. While his long stretches of silence and emotionally raw lyrics won't make for the most balls out of shows, it will absolutely be a moment of quiet serenity amidst all the Northside craziness. And be honest, when was the last time you cried at a show—shouldn't you do that again? He plays at Saint Vitus Bar on 6/13.
Mac DeMarco
Another one of the bigger artist invading Williamsburg this year, Mac DeMarco is one that everyone needs to see eventually. His garage-pop infused with his wonderful stage presence and sense of humor has made him fairly legendary live, despite how early he is in his career. It's sure to be a fun show. He plays at Brooklyn Bowl on 6/13.
Widowspeak
We're on record time and time again on how much we adore Widowspeak, they're lovely vocals along with reverb laden guitars makes for the perfect atmospherics in any venue. The fact that they will be playing our (amazing) party at Cameo Gallery only makes us more elated to be catching up with them again. They play at Cameo Gallery on 6/15.
Bonus: Iceage
The Danish group of teenagers has been making some of the most artistic and interesting hardcore music around, and they put on a show so abrasive and wild it has to been seen. They play Music Hall of Williamsburg on 6/13.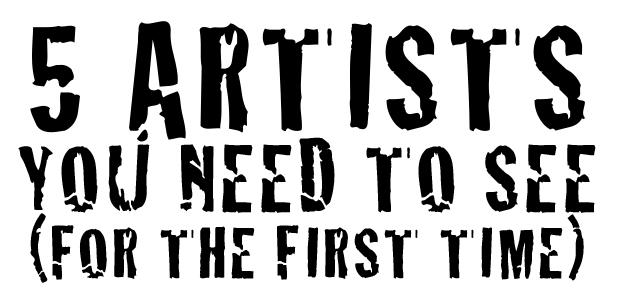 Son Volt
Jay Farrar is an elder statesmen of Alternative Country at this point and anyone who likes the folksier side of things owes it to themselves to see him play. Son Volt plays 6/15 at Music Hall of Williamsburg.
Chance the Rapper
Sure, he's one of the more hyped people playing Northside, but with a mixtape like Acid Rap it's not hard to see why. Chance the Rapper joined the liked of Kendrick Lamar and Killer Mike with he debut LP, infusing interesting beats and wildly amazing rhymes for an incredible experience. This boy is about to be huge, see him now while you still can. He plays Europa on 6/15.
Belle Mare
Another band whose dream-pop and airy lightness has us completely entranced. They've been playing with more and more people lately for an even bigger sound. Belle Mare is another band we're proud to have on the bill at our show. They play Cameo Gallery on 6/15.
Xenia Rubinos
With a Smokey, powerful voice and a flair for eccentric loops and sounds Xenia Rubinos places herself as a creative equal of the likes of tUnE-yArDs. Her music is at once happy-go-lucky and completely captivating, here's to hoping her live show is too. She plays Brooklyn Bowl on 6/14.
Bear Hands
Though they've been touring pretty consistently over the past few years, the synth-punky group is nowhere near as famous as they deserve to be. Their shimmering synths cover just enough of the darkness below to make them an arresting act. They play Cameo Gallery on 6/14.
Body/Head
Noisy, strange involving Kim Gordon (of Sonic Youth) and playing a venue as tiny as Saint Vitus — sign us up! Get here early cause this will be insane and worth it a million times over. They play a sure to be packed Saint Vitus on 6/13.