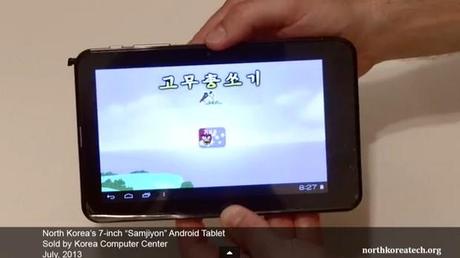 Can you imagine having a Google Nexus 7 or any other tablet without an internet connection? What's the point of a that, right? That's exactly what I have to say about this strange communized-device, 'Samjiyon' launched by the communist rule country, North Korea.
According to the NorthKoreanTech blog, this has all the features of a tablet including an 1.2GHz processor, 1GB of RAM, 7-inch screen, a 2-megapixel camera and runs on Google's Android. But, the tablet doesn't allow its users to access the Internet. Because as New York Times points out, you can go online in North Korea without government permission. However it does allow access for North Korea's own version of Internet called "Kwangmyong".
Except for few pre-loaded apps like Angry Birds, Samjiyon users will have no proper way of adding new apps, checking their email or watching YouTube videos on this tablet. They will be stuck with nothing but government-run online television broadcasts. Sounds like a great breakthrough in technology for North Korea.

(All the images, trademarks, logo's shown on this post are the property of their respective owners)
Roshan Jerad Perera