In 3rd grade, I did my first report... on elephants, both kinds, African and Indian. My aunt had just gotten back from her honeymoon--Tanzanian safari included--so I was very proud to have real photographs to include. I wanted to photos of my own someday. Unfortunately, it wasn't until the last World Cup (in South Africa) that I was reminded again about the continent that had piqued my interest so early on. The main reason, I believe, is because I didn't grow up knowing nearly anything about it. My New York state education had only provided me background on American history (the US mostly) and World (European, with a pinch of Asian and Australian mention) history. In other words, Africa was just, Africa.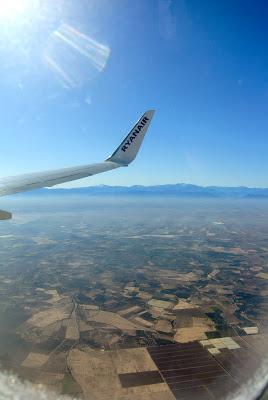 Sad, isn't it? And ridiculous. Honestly, I'd love to visit Tanzania, and South Africa, and Egypt, too; all of which don't nearly have as much in common as we (generalizing, I know) tend to assume. So while Anna and Leslie were in Paris and we sought a weekend getaway destination, I was thrilled to stumble upon on the possibility of Marrakech. The price was right, the weather was warmer, we set out for Morocco two Fridays ago.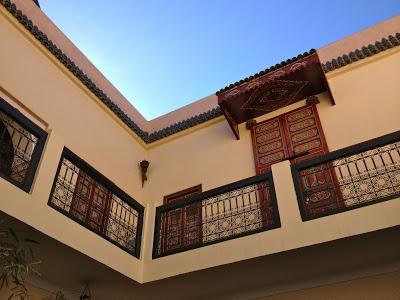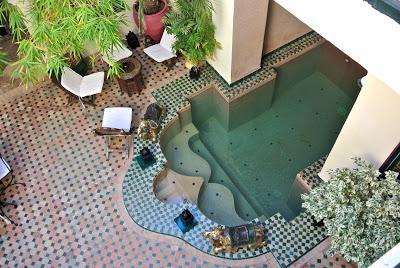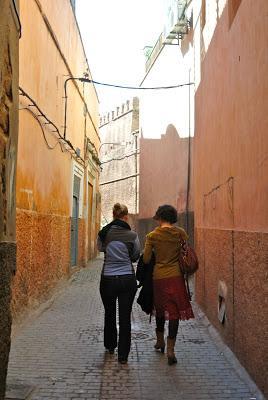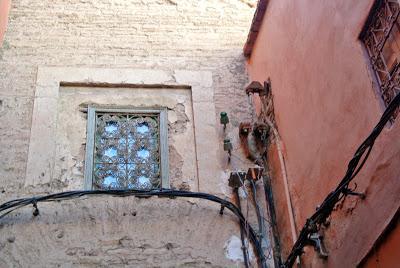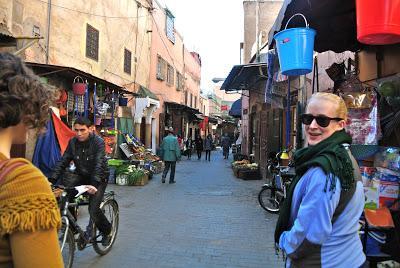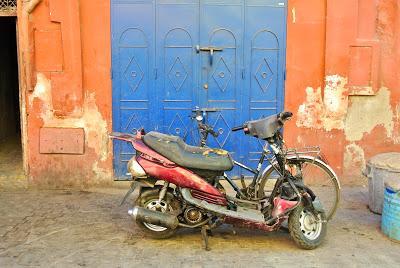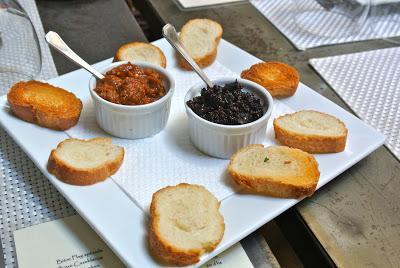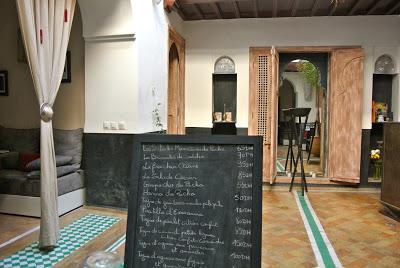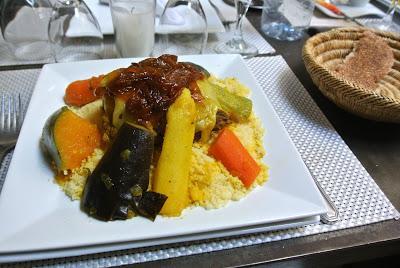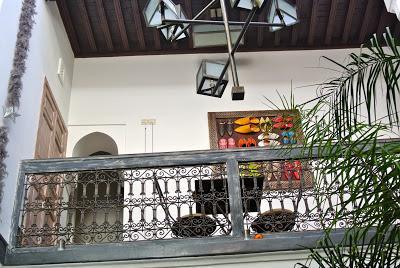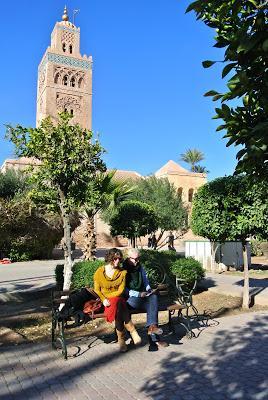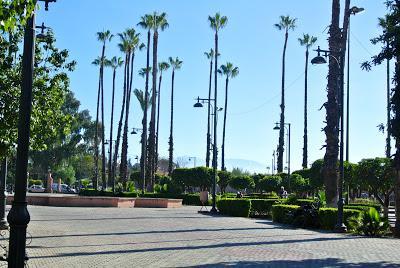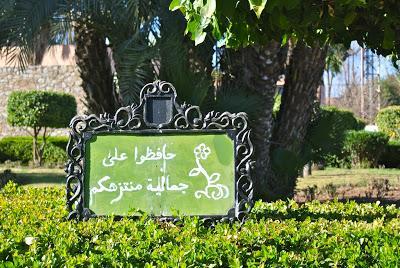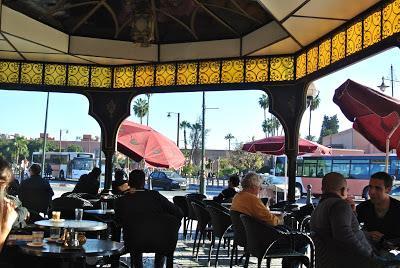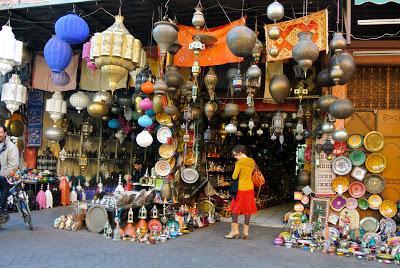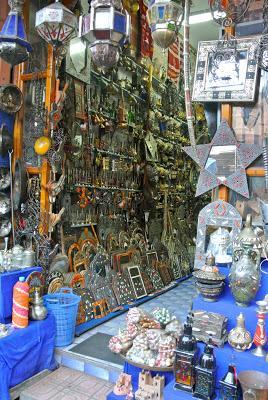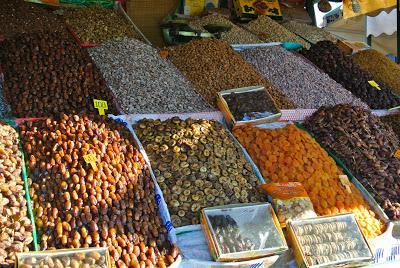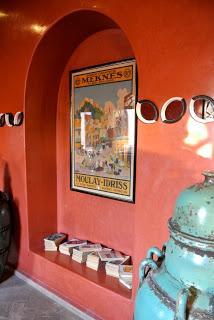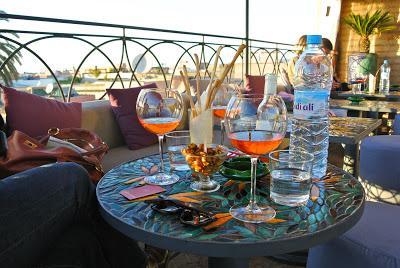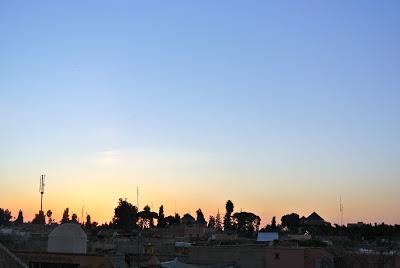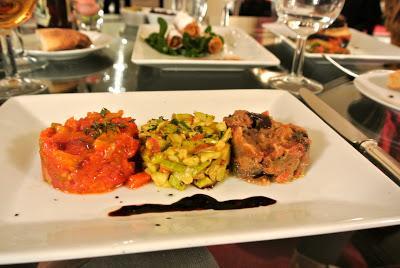 Upon arriving, we checked into our riad. Then, after leisurely enjoying our first pot of mint tea, we set out for a late lunch in the old city. No easy feat. We wandered to the Koutoubia Minaret, Manera Gardens, Jemaa El-Fna, and surrounding souks next, stopping for an exquisite glass of fresh orange juice along the way. Eventually, we sought shade (and glasses of crisp Moroccan rosé) at Cafe Arabe, before moving on to dine at Villa Rosa. It was certainly one of the fanciest dinners Anna, Leslie, and I shared but it was also one of the best; a medley of Moroccan salads, sweet pigeon pastillas (delicious, I promise), succulent chicken tagine, chocolate mousse, honey fruit skewers, avocado sorbet. 'Twas a lovely first day, and there was more to come...